Velvet, A New Comic By Ed Brubaker And Steve Epting From Image Comics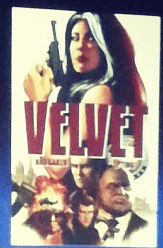 Velvet is a new comic coming from Ed Brubaker and Steve Epting, reuniting from their Captain America/Winter Soldier pairing, to be published in October from Image Comics – and just announced at Image Comics Expo.
"Velvet Templeton is the personal assistant to the head of one of the world's largest intelligence agencies, a Moneypenny kind of character. She leaves her desk job and has to go on the run into the field against her own agents. Imagine Bond or MI done in a true Cold War scenario."