When Superman: Year One #1 Book One was published,  we talked a bit about how ties it in with the Dark Knight Returns in terms of continuity changes Martha Kent's message to Clark, and how his new powers suggest a very different Superman.
But the second issue points out how Clark Kent is really awful boyfriend material. This goes back to the 60s, which seemed to have Superman all but torturing Lois Lane with the romantic-triangle-with-two-people schtick. And while Lois Lane's appearance is saved for the third issue of this Year One series, Clark's attitude to Lana Lang and Lori Lemaris is rather surprising.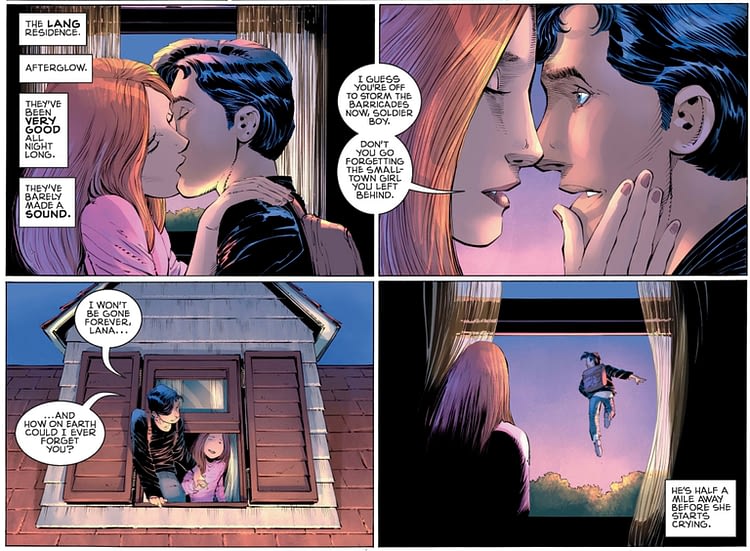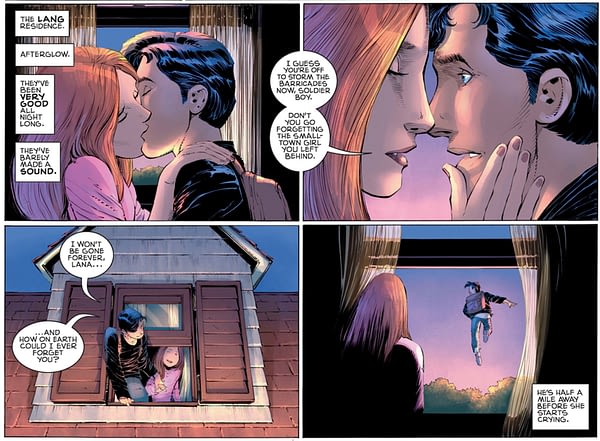 The first issue had Lana Lang and Clark Kent growing up together in Smallville with an unspoken bond. One that gets a little more spoken after Clark rescues her from an attempted gang rape from their fellow Smallville high school students. Though getting roughed up by Clark seems to be their only punishment. And yes, it feels rather awkward that it reads as if their subsequent romantic relationship can be cast as a 'reward' to Clark, but you know how Frank Miller likes to write about prostitutes.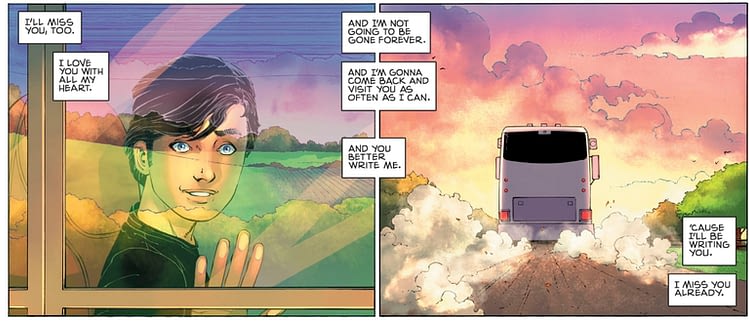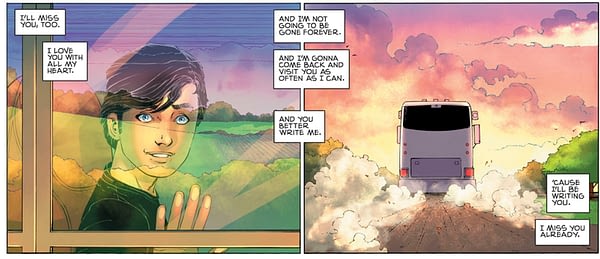 He leaves Smallville to join the Navy, leaving behind his sweetheart, who has hand-made him his super suit, with declarations from both to their love for each other. Love that will not fade, as each make promises to each other.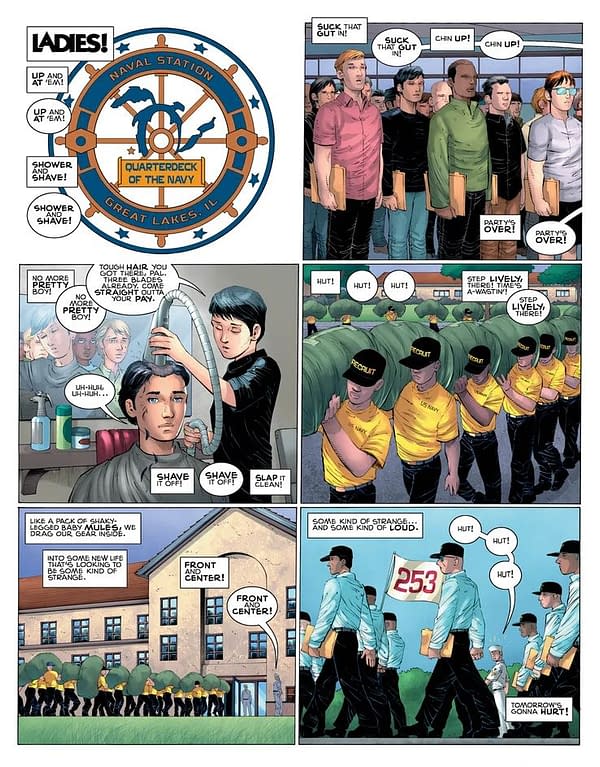 The second issue, with Clark going through basic Navy training? She never gets mentioned once, not even in Clark's stray thoughts.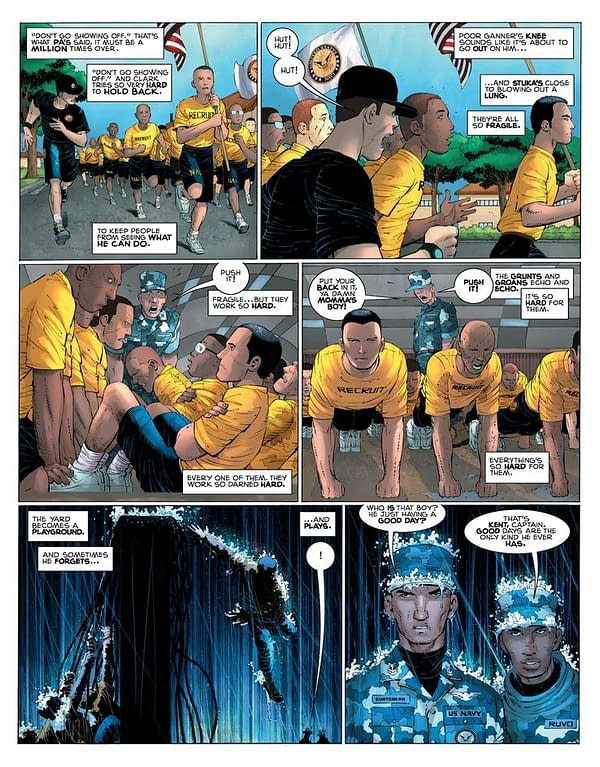 Clark discovers mermaids off the coast, heads to Atlantis, where he falls for Atlantean princess Lori Lemaris, and we get the tale of two people from different worlds, falling for each other with a society – and all-powerful father – that does not approve. We've all read that story.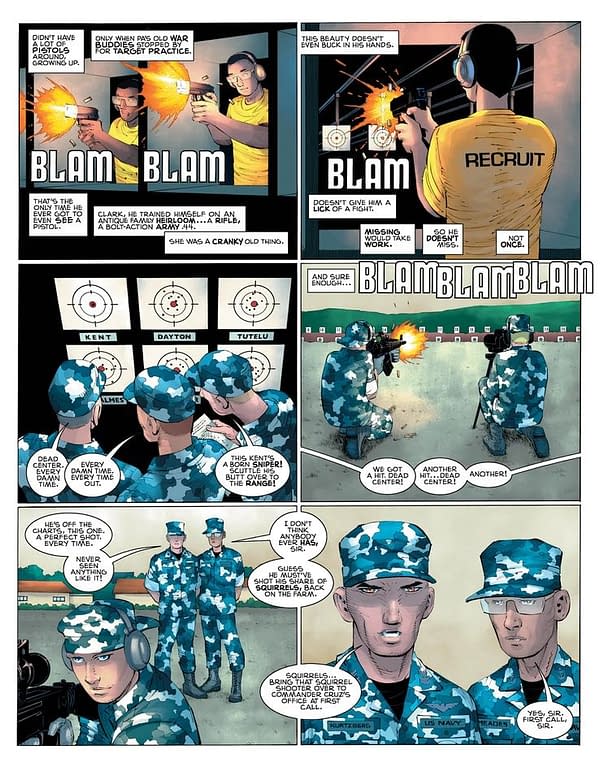 But with the first issue going on and on about how in love Clark is with Lana, that he'll never forget her, and will keep visiting… and then in the second issue not a single mention or stray thought about her…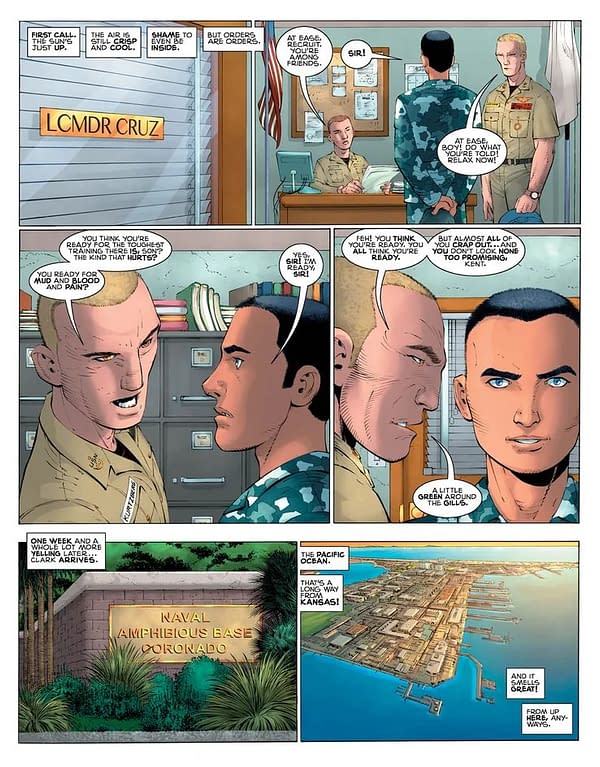 The only question is… how will Frank and John top this weirdness with Lois Lane in Book 3?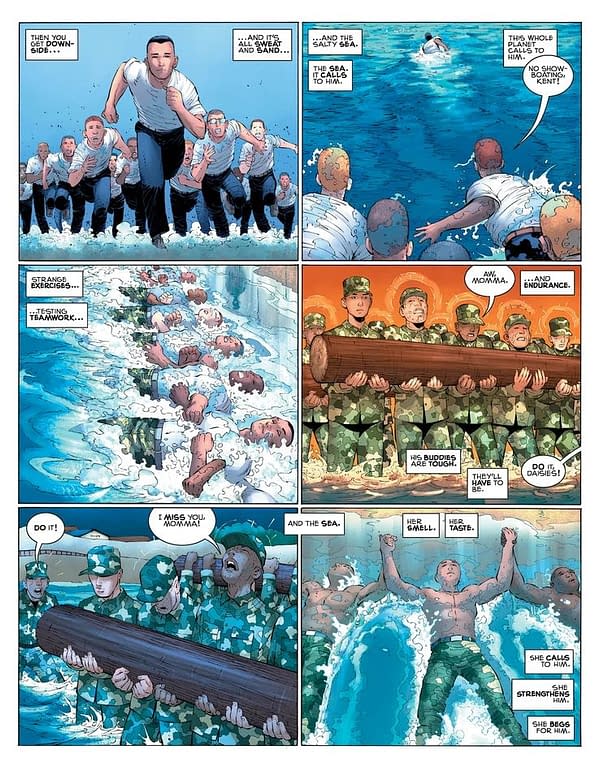 Superman: Year One #2 is out tomorrow.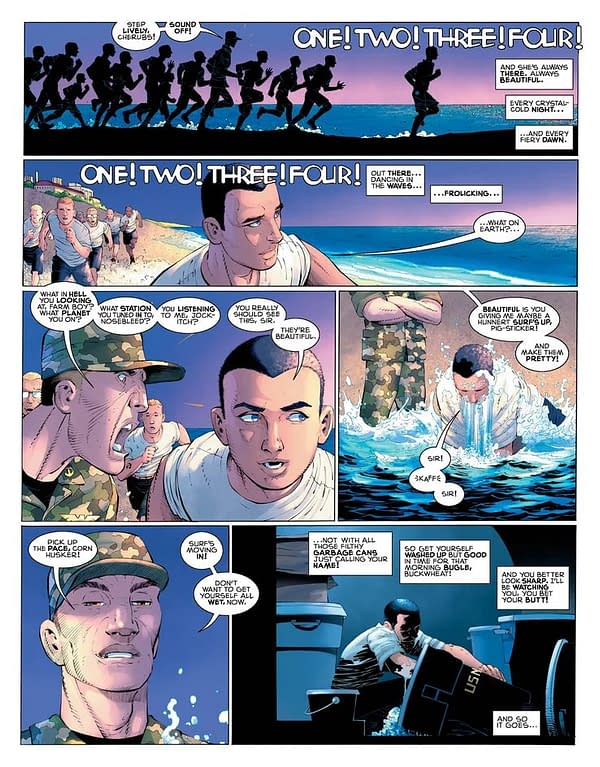 SUPERMAN YEAR ONE #2 (OF 3) ROMITA COVER (MR)
(W) Frank Miller (A) Danny Miki (A/CA) John RomitaJr
Clark Kent's journey of self-discovery continues in the second installment of Frank Miller and John Romita Jr.'s remarkable reimagining of Superman's origin story. This chapter takes young Clark to the Pacific coast and beyond, as he discovers a place as sensational as he is…Atlantis! There he meets new people, finds love, clashes with gargantuan beasts and discovers the man he's meant to be.In Shops: Aug 21, 2019
SRP: $7.99
Enjoyed this article? Share it!