In today's Detective Comics #999 we understand what's been going on so far in Peter Tomasi and Doug Mahnke's run, ahead of the upcoming Detective Comics #1000. And it will probably annoy a lot of people as these kind of stories tend to. But it is also very consistent with the character…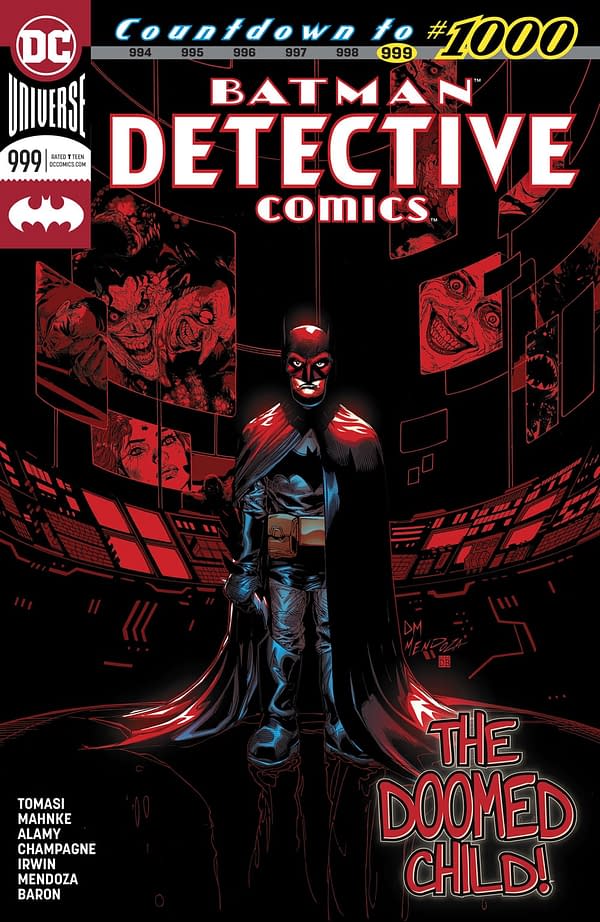 But we do get the revelation about what Batman's plan is (whatever Barry Allen may say) as he looks at the innocent people killed in Gotham over the year.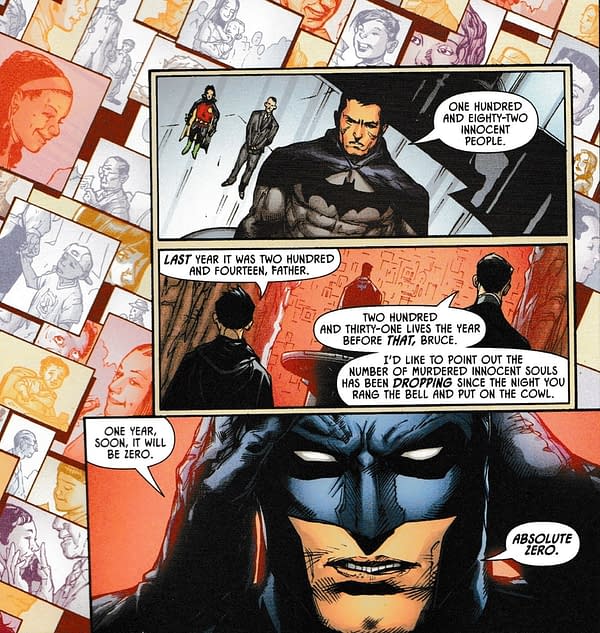 Hang on, it's only February. Is that 182 innocent people so far? Maybe not, apparently the number of the dead has been falling since Batman started operating – which makes you wonder what the hell was it like before?
In comparison, 289 people were murdered in 2018 in New York, a record low, down from 292 in 2017. If Gotham is comparable, he's saving a hundred a year. Couldn't Bruce save more with his billions with effective cancer research or dealing with pollution? Of course, New York doesn't actually have a Joker, a Penguin, Killer Croc etc etc… in comparison London is on a record high for last year at 135.
Hang on, didn't someone drop a mountain on Gotham? Just saying… I'm not entirely sure how these Gotham statistics are being generated…
DETECTIVE COMICS #999
(W) Peter J. Tomasi (A/CA) Doug Mahnke, Jaime Mendoza
The truth behind the gauntlet Batman has been forced to run-a violent odyssey that endangered the lives of everyone who made him who he is-is revealed at last…and the mastermind working to unmake the Batman must be seen to be believed! Is there a goal here beyond destruction? Will Batman emerge stronger…or with a mortal wound at the exact moment that his most dangerous challenge yet is on the horizon in next month's DETECTIVE COMICS #1000?
RATED T In Shops: Feb 27, 2019
SRP: $3.99
Enjoyed this article? Share it!