What Do Marvel Comics Adverts Say About Empyre And Everything Else?
Every advert in a Marvel Comics title today is from a different world. While all the DC Comics titles were published by LSC in Missouri, Marvel Comics are still going through the comics that were published pre-shutdown, in March. As a result, they all have adverts for a different world – for what was coming in April. With no one knowing what was actually coming in April. There are also a few teasers for things that may have been revealed at the time regarding Empyre but have yet to be, and some that will never be. Here's a browse through a few…
There are conventions that didn't happen and won't be happening….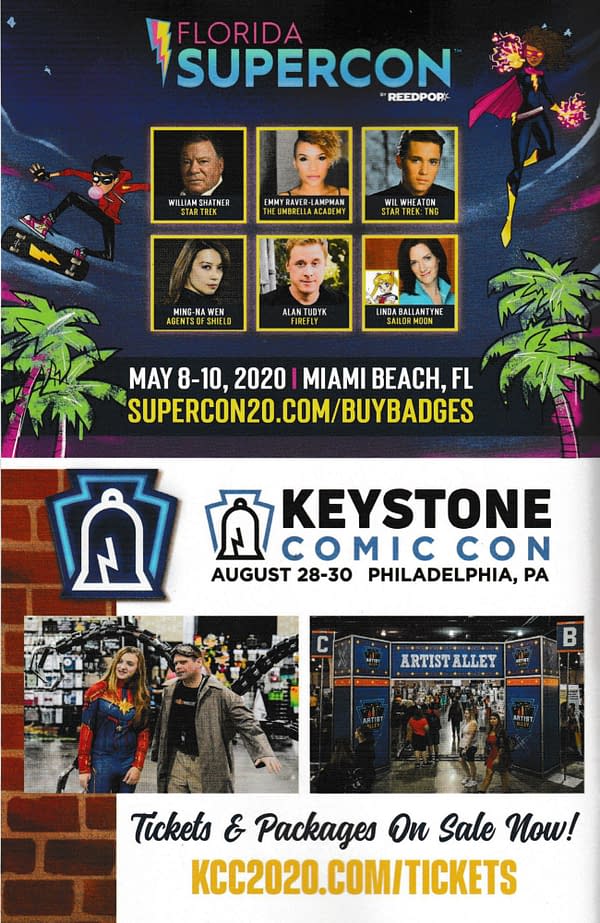 We never did find out what this Marvel Made thing was, though we presumed a kind of Marvel Direct line of collectables, statues, action figures or whatnot.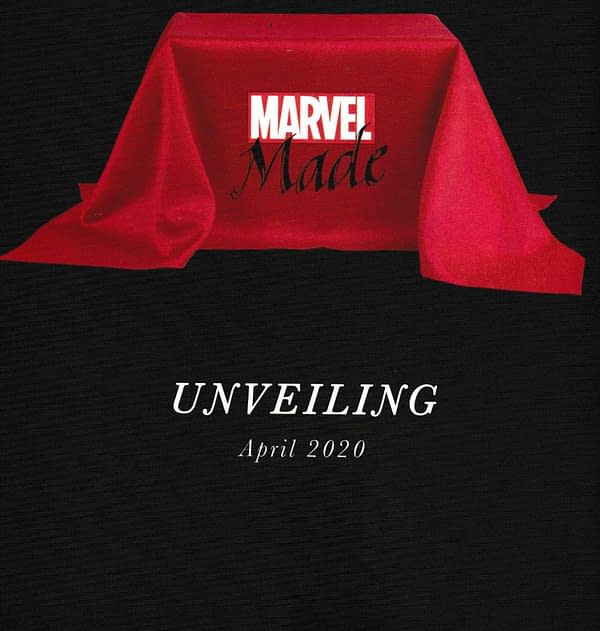 Comic books that have disappeared from all schedule, and haven't even joined Marvel's list of titles returning to prin – not yet at least. We have the Werewolf By Night revival…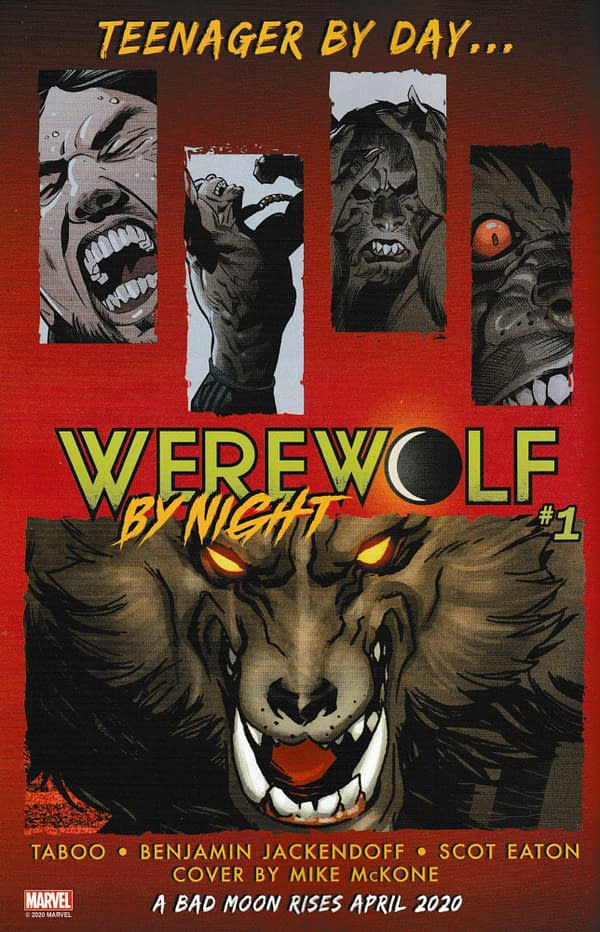 And the Widowmakers: Red Guardian and Yelena Belova series that might at least have a chance of being revived for the upcoming movie.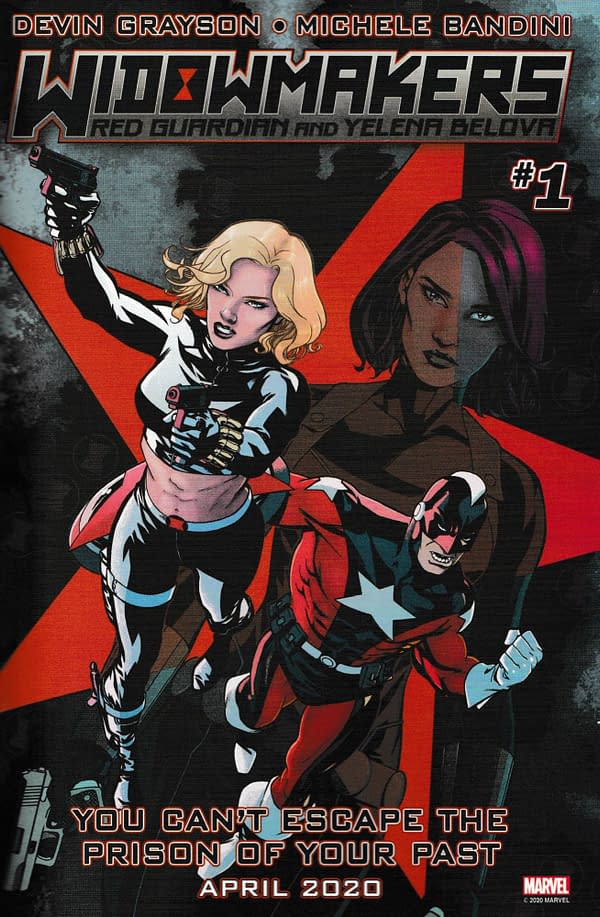 Bleeding Cool readers will recall our speculation and gossip about what's actually going on in Empyre. The advertising seems to back a lot of this up. Big time spoilers on, of course. We start with the Cotati and the question…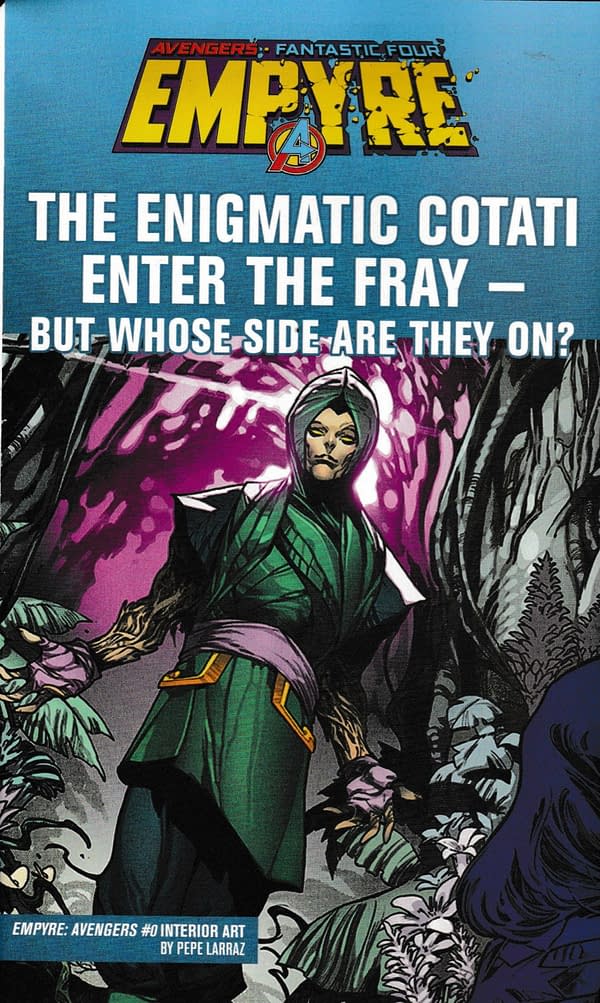 In Empyre: Avengers #0, the Cotati were portrayed as the victims of an oncoming alliance of the Skrull and Kree Empire, who the Avengers have to defend. Empyre: Fantastic Four #0 does nothing to contradict this. But the ad asks the question. The big foldout, featuring some tiles that no longer will be published adds to the uncertainty.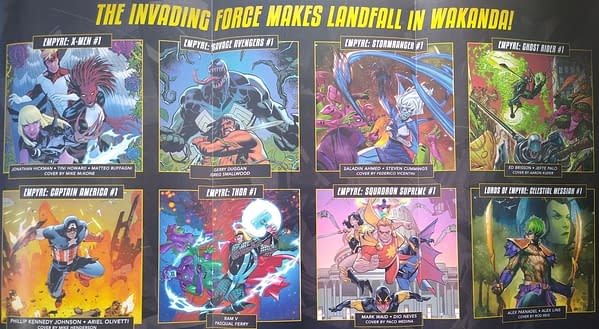 Note that 'The Invading Force' is not defined. But that in Empyre: X-Men and Empyre: Savage Avengers, they are fighting the plants. And talking of Wakanda…
This cover talks about 'The Villains of Empyre' without defining who they are. The Wakandas are also not actually fighting the Skrull or the Kree on this cover,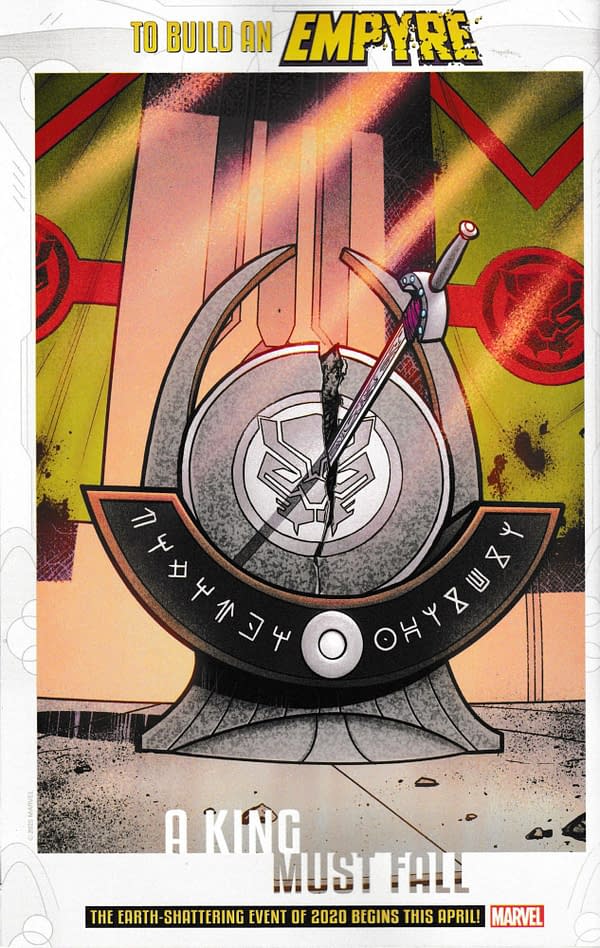 Who actually threw that sword?
And 'Enemies Must Become Allies' – not just Skrull and Kree but humans/mutants too? With prominent plant issues?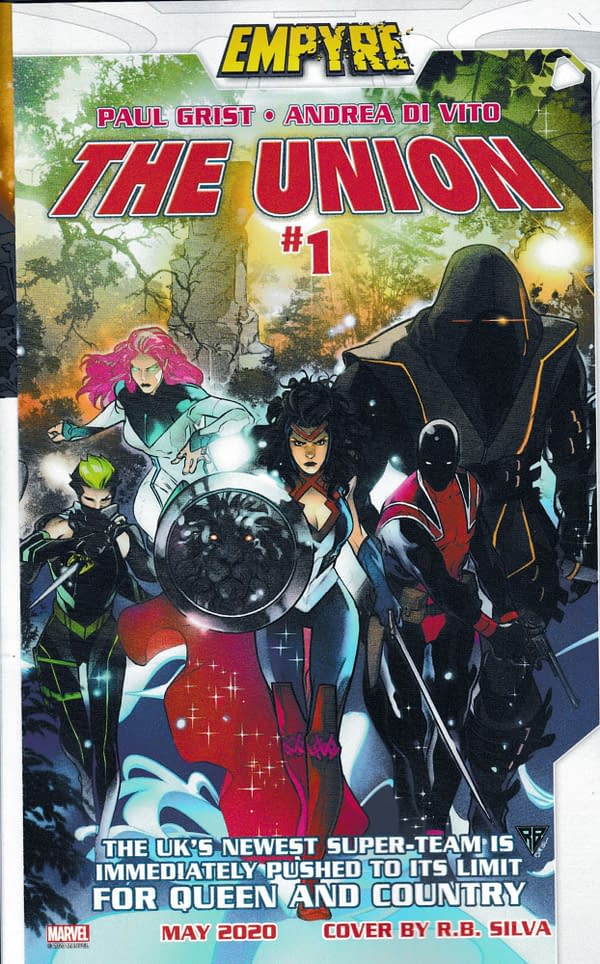 And The Union embedded in the forest. This all points to The Cotati being the aggressive force, as was also suggested by Empyre previews. With the Avengers (initially) on the wrong side.
All these comics are out today from Marvel Comics… I bought mine from Piranha Comics in Kingston-Upon-Thames. Piranha Comics is a small south London comic store chain with a small south-east store in Kingston-Upon Thames's market centre, which runs Magic The Gathering nights on Fridays, and a larger south-west store in Bromley, which also runs Magic nights and has an extensive back issue collection and online store. If you are in the neighbourhood, check them out.