Whataburger Fights DC Comics Over Wonder Woman Logo
This is the sign for a number of Whataburger chains. Based in San Antonio, Texas, Whataburger opened its first restaurant in Corpus Christi, Texas, in 1950. The chain is owned and operated by the Dobson family, along with 25 franchisers. As of September 2012, there were over 735 Whataburger stores across the Southern United States region. And they have a problem with DC Comics, who are registering the trademark for this movie-style logo. Under these product categories,
Cosmetics, namely, lipstick, lip gloss and non-medicated lip balm; mascara; nail enamel; face powder, face cream, skin lotion and skin gel; body powder; bath oil, bath gel and non-medicated bath salts; hand cream and lotion; body cream and lotion; sunscreen preparation, namely, cream and lotion; shaving cream and after-shave lotion, skin cleanser and non-medicated body soaks; body deodorant, cologne and perfume; soaps, namely, liquid bath soap, gel soap and bar soap; detergent soap, namely, liquid and powder; fabric softener; deodorant soap, skin soap; and shampoo and shampoo conditioner

Clothing for men, women and children, namely, shirts, T-shirts, sweatshirts, jogging suits, trousers, pants, shorts, tank tops, rainwear, cloth baby bibs, skirts, blouses, dresses, suspenders, sweaters, jackets, coats, raincoats, snow suits, ties, robes, hats, caps, sun visors, gloves, belts, scarves, sleepwear, pajamas, lingerie, underwear, boots, shoes, sneakers, sandals, socks, booties, slipper socks, swimwear, masquerade and Halloween costumes; belts being articles of clothing
Though it's not just DC Comics they are challenging, they have also raised complaints against (breathe in…)
WHATAHEY
WHAATA HOT JAM
WHAT A CROCK MEALS TO GO!

WHATAMELON

WADAA STREET TACOS TAQUERIA
WHAT'S UP BURGER
WHATTA NUTTY COOKIE CO
WOW! WHAT A PIZZA!
WHAT A PIZZA WHAT A PRICE
WHATAPHO
FRANCO'S FRANCO'S WHATTAPIZZA
WHAT A NUT!
WHAT A PEACH
WHAT A LOT A PIZZA

WHATTA WING!

WHAT A PICKLE!
WATTA
WHATADOG
WHATTACAKE

WHATTACAKE
And more!
Maybe DC Comics and Whataburger could settle over some kind of promotion? ---
---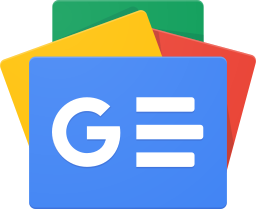 Stay up-to-date and support the site by following Bleeding Cool on Google News today!