 Jay Faerber and Sumeyye Kesgin have a new comic book from Image Comics for August 2017, which means we must be near the big announcement of all of August solicitations from pretty much everyone.
And it presents a fantastic version of what really happened to pioneering pilot Amelia Earhart.
Somehow transported to a strange new world filled with flying beasts and baffling alien civilizations, Amelia desperately struggles to return home. Along the way, she forges alliances and makes enemies as she goes from aviatrix to freedom fighter in a rebellion against a merciless warlord!
"ELSEWHERE is the kind of series I've wanted to tackle for a long time, with exotic characters, fantastic creatures, and huge scope," said Faerber. "But I needed a relatable character to hang everything on. I found that character in Amelia Earhart—she's inspiring, courageous, and most of all, real. And I've found the perfect partner to help me navigate this thrilling adventure: artist Sumeyye Kesgin. She's incredible and absolutely vital to bringing this world to life."
"It's an incredible experience working with Jay Faerber!" said Kesgin. "He's one of the best writers I've ever known, and I was really fascinated when he first showed me the outline of the story. I am having fun while creating the entire ELSEWHERE universe because of my love for fantasy and aerial concepts, and I feel really honored, as a female artist, to draw Amelia Earhart."
And here's a look ahead…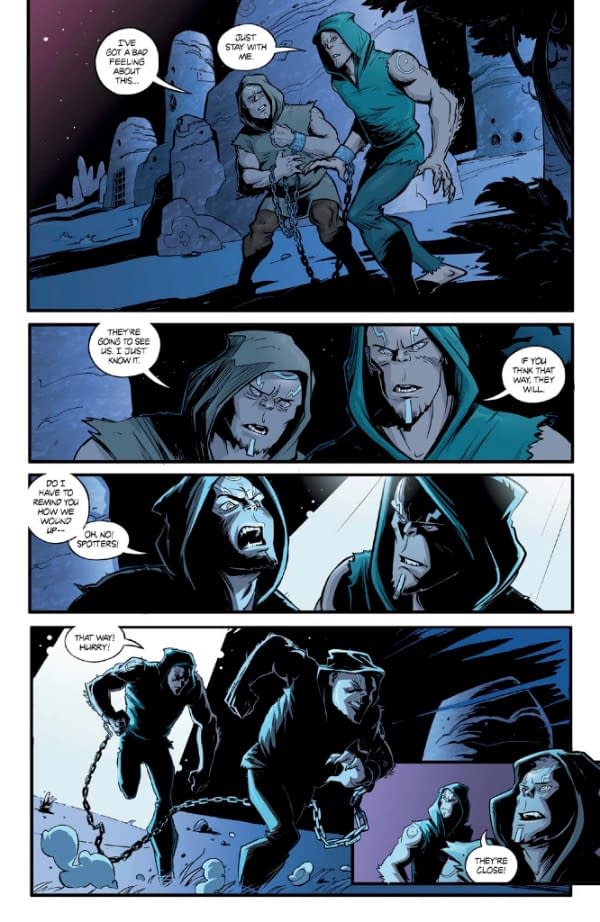 Enjoyed this article? Share it!