Whatever Happened To Matt Howarth?
Jason Holmgren writes for Bleeding Cool:
Generations ago, the Ten-Thousand Worlds were under the rule of the mysterious and oppressive alien Syndicate, united by the hyper-space navigational signal of the Myriad Song. When the empire collapsed, the independent worlds fell into discord and chaos, and some worlds were lost to the silent void. Myriad Quest presents the story of two explorers. Each one thinks they've found the location of a forgotten world, home to fabulous treasures from a bygone age. But to get there, they will have to deal with alien criminals, unthinkable environments … and each other.
A veteran of many comics, such as Green Lantern, Heavy Metal, and Transmetropolitan, Matt Howarth has amazed the world with his art style. Sweeping shadows and intricate lines make his characters pop right out. In just a few panels, Howarth makes unnatural aliens appear natural. Who else could draw a German musician and the Elder God Cthulhu side-by-side, just as if it were a typical buddy comedy?
Howarth isn't just about the art. Few people working in the comic industry today can match his ability to write stories that have a strong human element. Tales such as the spoiled-by-success story of Magnesium Arc to the slice-of-life of The Downsized can stand side-by-side with his adaptation of The Shadow Out of Time or his love-story-in-space Star-Crossed. In just a panel or two, Howarth not only creates a whole new world, he invites you to see that world the way its inhabitants do. All too often in the comics medium, the writing and the art aren't working together. A pastiche of unsold-movie-script can clash with inappropriately-photo-realistic art, or guest-assistant-hired-at-the-last-minute doesn't understand what surrealist-author was going for. Matt Howarth's comics are masterworks of synergy, where graphics and story work together to not just show you a place you've never been… in a way that makes you feel like you've been there before.
Critics sometimes complain that superhero-comics aren't relatable because the characters are "too powerful". How can you, the reader, feel any dramatic tension when you know the main character can't die? Matt Howarth has successfully explored the "immortal hero" theme for decades in ways that continue to surprise and amaze. From the misdirected violence of Those Annoying Post Brothers, to the honest mistakes by the well-meaning Savage Henry, to the culture-clash of musicians and Cthulhu the Elder God in Uberdub, Howarth shows that a character that is capable of anything… is also capable of failure. Independent press isn't easy. Long hours go into drafting the story, penciling the art, and making the inevitable last-minute corrections when there's a typo in a world balloon. Printing costs are high. Distributors often refuse to pick up small-press titles. Crowd-funding operations like Kickstarter have made it possible for a small business like Sanguine to produce alternative content.
When we picked up Matt Howarth to help us produce our last project, the Myriad Song game, he amazed us with all the ideas he had for people, aliens, planets, and story. Time and budget constraints made us trim the list down to only a fraction of what we could produce. There were so many left-overs, and they were so good, we felt they deserved their own book. Myriad Quest is our most ambitious crowd-funding yet, but indie-press is about being ambitious, to make dreams into a reality to share with the world. Matt Howarth's back-catalog is available from his website, http://www.bugtownmall.com, where you can get all kinds of books, novels, comics, music, and other strange things. To start his new comic project, Myriad Quest, we're running a Kickstarter with all kinds of rewards, such as comics, games, and artwork. Also, for the first time anywhere, Matt Howarth is selling original artwork from classic comics such as Those Annoying Post Bros. and Savage Henry.
As a thank-you to Bleeding Cool fans, we're offering signed copies of our print books to the first 100 people who pledge at the "BLEEDING COOL SENT ME" pledge level. And for you super-fans, if we get enough requests in the comments section, Matt Howarth will brave the dusty vaults of his archives to see if he can find it and offer it up for sale. No request is too obscure! ---
---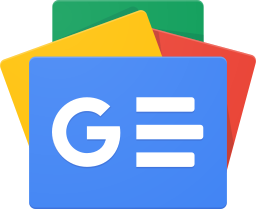 Stay up-to-date and support the site by following Bleeding Cool on Google News today!