Superman: Heroes #1 hits stores from DC comics this week, celebrating the emotional moment of Superman revealing his secret identity to the world with the first of two six-dollar one-shots by all-star creative teams.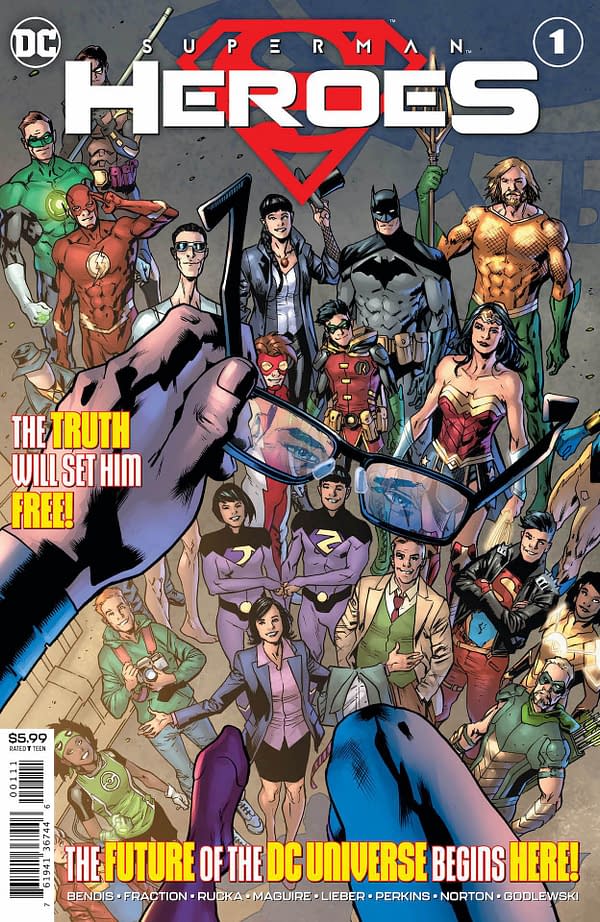 And in this preview, we begin with a scene from Superman's past, with Pa Kent being Pa Kent… well, one Pa Kent, anyway.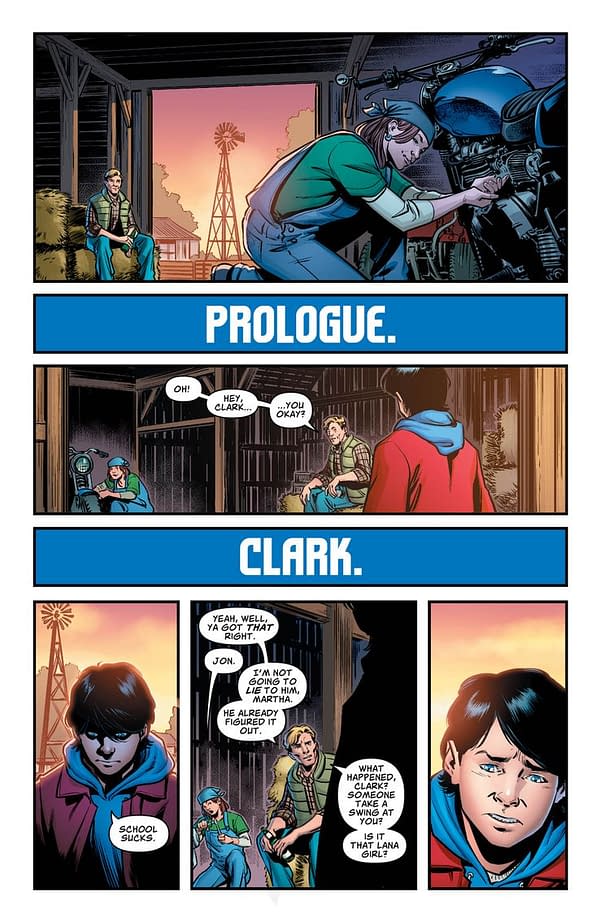 Superman's Earth dad is portrayed as compassionate, understanding, and filled with sage advice.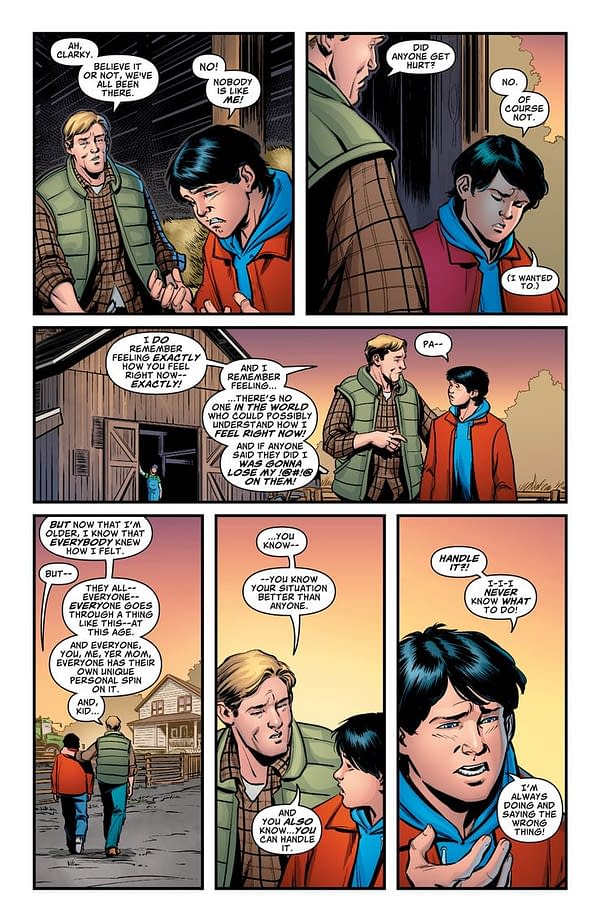 A stark contrast from another portrayal of Pa Kent, from Man of Steel. That Pa Kent advised his own son to let him die in order to protect his secret identity, and produced a Superman who snaps necks and makes out with Lois Lane in the wreckage of Metropolis. To some, that's the ideal version of Superman and his family, but not in the Bendis era at DC.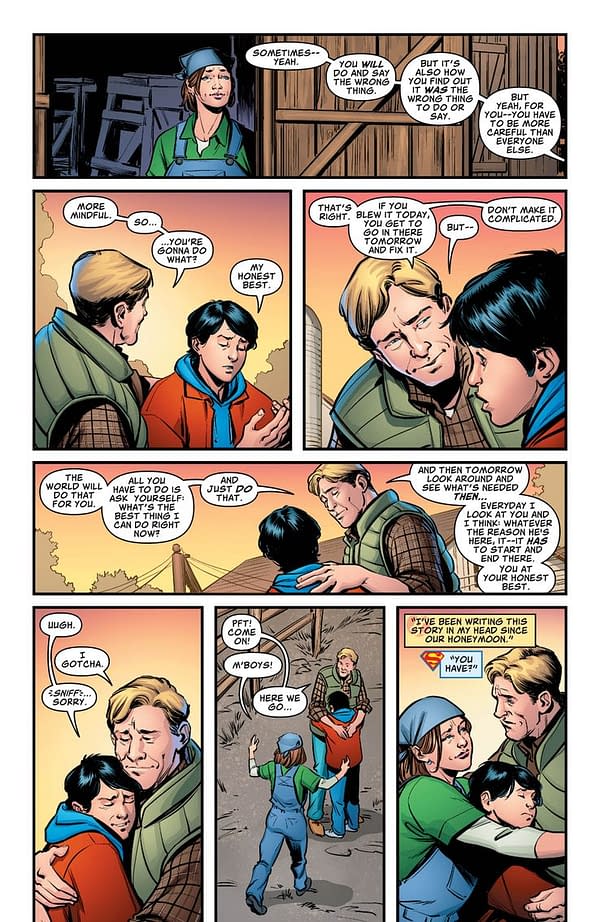 In the present, Superman and Lois Lane consider the effects of their marriage finally being out in the open.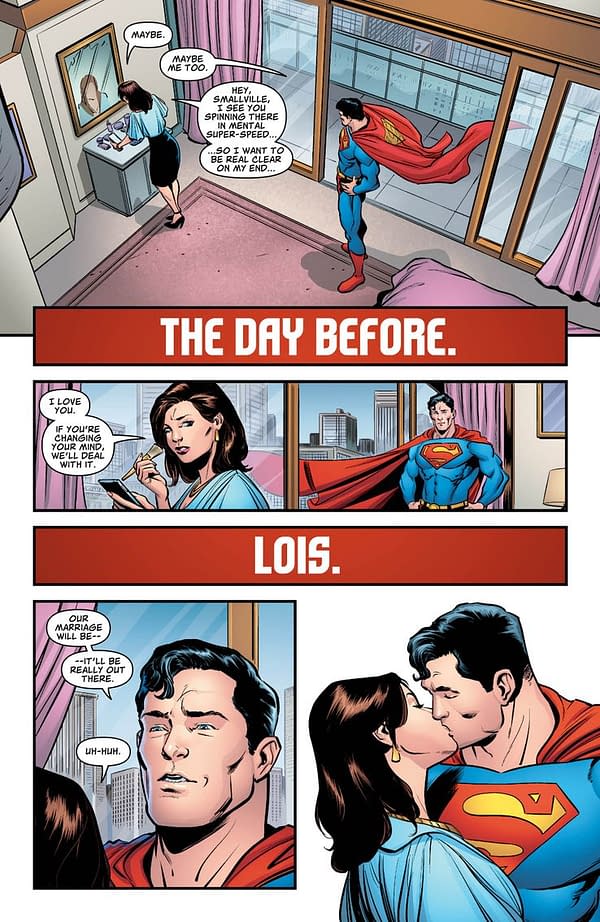 And Lois is okay with it, but she does think Superman needs to do something first.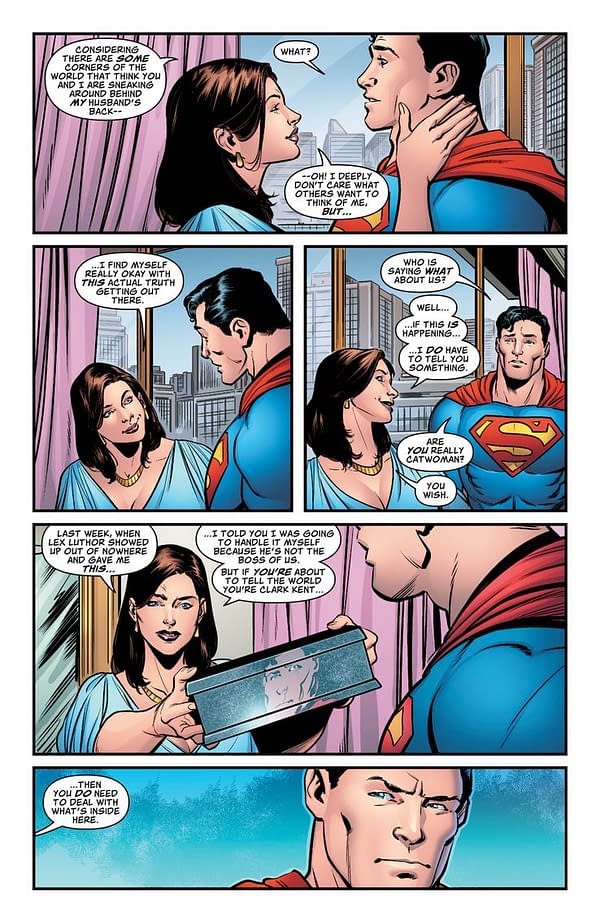 What's in the box? What's in the box?!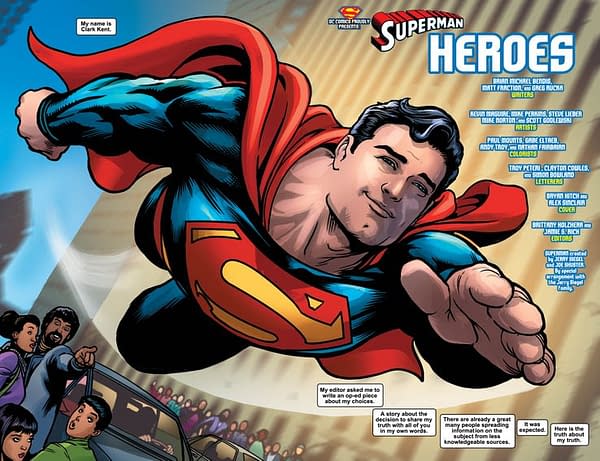 Superman: Heroes #1 costs twice what a comic should on Wednesday. Will it be worth it?
SUPERMAN HEROES #1
NOV190417
(W) Brian Michael Bendis, Matt Fraction, Jody Houser, Greg Rucka (A) Kevin Maguire, Steve Lieber, Mike Perkins, Others (CA) Bryan Hitch
Lois Lane, Jimmy Olsen, the staff of the Daily Planet, even the Justice League-their lives all changed when Superman revealed his secret identity to the world! This unique Superman experience explores what the identity of Clark Kent meant to those close to him-and what their relationship to Superman will be in the future. All the rules are about to change-and it all starts here.
The dream team of writers Brian Michael Bendis, Matt Fraction, Greg Rucka, and Jody Houser team up for this amazing special, with art anchored by DC legend Kevin Maguire, plus sequences focusing on each corner of the Superman universe by artists Steve Lieber (Superman's Pal, Jimmy Olsen) and Mike Perkins (Lois Lane). ONE-SHOT
In Shops: Feb 12, 2020
SRP: $5.99
Enjoyed this article? Share it!