Posted in: Comics | Tagged: Comics, daughter, dc, new 52, Red Hood And The Outlaws, relaunch, starfire
---
When A Seven Year Old Girl Reads The New Starfire Fantasy author Michele Lee has let her superhero comic reading seven year old daughter, and fan of Starfire, read the new Red Hood And The Outlaws #1 from DC Comics. It's labelled "T – Appropriate for readers age 12 and older. May contain mild violence, language and/or suggestive themes" but when has that stopped anyone?
This is what she thinks of the old Starfire.
"She's like me. She's an alien new to the planet and maybe she doesn't always say the right thing, or know the right thing to do. But she's a good friend, and she helps people. She's strong enough to fight the bad guys, even when they hurt her. Even her sister tried to kill her, but Starfire still fights for the good side. And she helps the other heroes, like Superboy and Robin and Raven. She's smart too. And sometimes she gets mad, but that's okay because it's okay to get mad when people are being mean. And she's pretty."
This is what she thinks of the new Starfire;
"I can see almost all of her boobs… Well she is on the beach in her bikini. But… she's not relaxing or swimming. She's just posing a lot… she's not fighting anyone. And not talking to anyone really. She's just almost naked and posing."
And when asked if the new Starfire is a good hero, replies;
"Not really."
You can read the full piece here…
---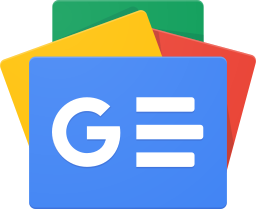 Stay up-to-date and support the site by following Bleeding Cool on Google News today!