When C.B. Cebulski Threatened to Fire Me…
A few weeks ago, Bleeding Cool reported on the existence of the Marvel Celebrates Stan Lee Tribute Comic Book, at a Marvel gala event in New York in October, attended by the great and the good. Part of the proceeds saw attendees receive said book, which reprints Fantastic Four #1, Amazing Fantasy #15 and contains tributes from stars of comic books and movies, friends and colleagues and those inspired by the man.
We also ran a story, sourced at senior levels within Marvel Comics, that employees of Marvel Comics had been told that if they were caught selling copies on eBay – which have now reached north of $1000 on eBay – that this would be considered a firing offence. Which, given the cost of living in and around New York, and the relative low levels of pay for certain Marvel staffers, felt a bit much.
And then, as I was headed out to Thought Bubble, this came in the post. With a note from Marvel Comics Editor-In-Chief C.B. Cebulski.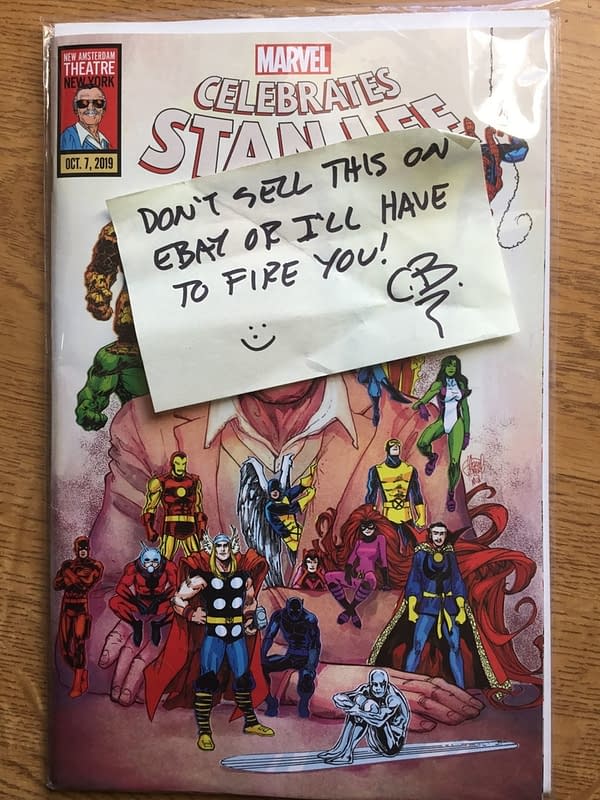 Thanks C.B… I think. Man, the conspiracy theories this could start…