Rod Lamberti of Rodman Comics of Ankeny, Iowa, writes weekly for Bleeding Cool. Find previous columns here. He writes about DC and Diamond,
I am stunned about the recent announcement that DC is leaving Diamond. The Diamond monopoly is over. I am also saddened by this though most likely not for the reason or reasons you may think.
We were kicking butt by being the only seller of DC Comics on Tuesdays in central Iowa. Collector mentality is often have-to-have it and as soon as possible. Now other stores will be "forced" to supply their customers with DC Comics on Tuesdays. Sounds simple enough, right? It is. We gained new customers and are having great sales. I was surprised other stores were letting us run away with the money. Why do publishers have hard to get variant covers? Because it feeds into the collector mentality. I collect comics and have for years. I understand the collector mentality. Before opening my own store, I went almost every Wednesday to the local comic store because that is when new comics came out. If I could have bought them on Tuesdays, I would have. Our store exists to support the collector mentality and readership.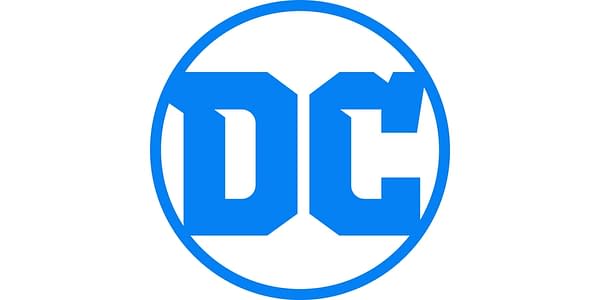 As a store owner, I went from oh man is this virus going to be the end to of Rodman Comics to wow, selling DC comics on Tuesdays is really catching on and bringing in new business.
Change is tough, and change is tougher for some than others. This whole year has been about change for many, myself included. A virus, protests, killer hornets, what next? There is still plenty of 2020 left. I admit I am stressed. Working more and hoping the virus does not have a second wave.
Diamond, for 25 years, was the sole provider of comics to comic stores. For years comic sales have been stagnated. Harry Potter movies helped grow book sales for the character. Movies based on comic characters hardly moved the sales needle for comics. Insanity is doing the same thing over and over, expecting a different result, which is what the comic market has done for years.
Marvel vs. DC! Marvel outsells DC! Big deal. Marvel puts out more product than DC. It felt like Marvel's only goal was to beat DC. One of my goals is not to beat other comic stores. My goals include being as profitable as possible; Increasing readership, providing excellent customer service, but not beating anyone. By moving away from Diamond, DC gets to leave the noise of being second to Marvel. Marvel hopefully will focus on more of my goals. The being more profitable, expanding readership, providing better customer service. Marvel will hopefully try new things along with new goals.
We use multiple vendors for games and Magic the Gathering ordering. We used to even use Diamond. We use multiple vendors to help ensure we get the product into our customers' hands. Why is doing the same for comics so tough for some?
DC has already left Diamond. Wizards of the Coast used to sell products to game stores directly and quit. I was disappointed though I moved on.
I notice the argument, "remember how badly things ended when Marvel got their own distributor and left Diamond!" is not being used anymore. It was 25 years ago. DC is doing far better than Marvel was without Diamond.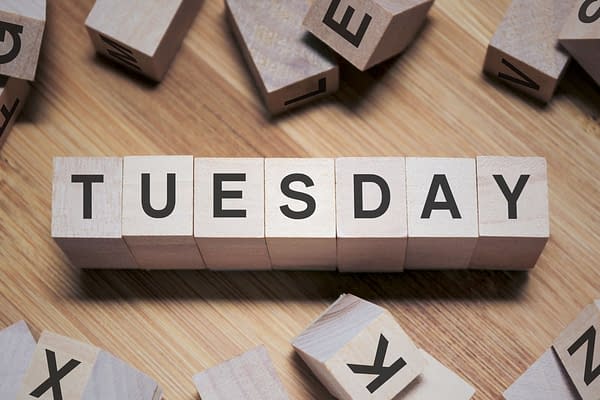 With DC moving to Lunar and their other vendor, DC has a new way to promote comic sales–people can buy DC on Tuesdays. We are doing this and making money from it. Stores are already saving money because Diamond dropped the secret shopper program, which means no longer being charged to stores as part of the weekly day early charge. The secret shopper was a time drain on many stores. In the strip mall where my store is located, do you think the other businesses have their vendors sending secret shoppers in on them? For years the secret shopper did the same thing; asked for two titles on the day before they could be sold, and when asked anything about comics, they became like a deer in headlights. I lost track of how many times we had real customers to help, and instead, we're wasting time on Diamond's secret shopper program.
I sent an email to Diamond last week and have not heard anything back. I do not even know if my old Diamond sales rep is with Diamond anymore. My replacement variant issue of Star Wars Clone Wars to replace the previous damaged issue showed up damage this week. Number of damages from DC's vendor currently shipping roughly the same amount I am getting through Diamond? Zero. Damages and shortages cost stores, time, and money.
I made a phone call to Lunar and was pleasantly surprised by how nice the person was and how quickly she answered my question. I can most likely count on both hands how many times I have talked to someone from Diamond after being open for nearly ten years. It isn't because I do not have questions at times. I just dislike calling Diamond. Diamond is old, tired, used to being a monopoly, thus not worrying about comic stores buying comics from another vendor and not caring about the comic stores they supply. Lunar is our new vendor and seems hungry for business and eager to please.
All said I wish DC wasn't leaving Diamond. We could have kept satisfying customers by being the only store around willing to sell new comics on Tuesdays.
Enjoyed this article? Share it!