Posted in: Comics, FX, TV | Tagged: cosplay, mcm, mcm london comic con, what we do in the shadows
---
When You See Really Good Guillermo Cosplay at MCM London Comic Con
I was blown away by a cosplayer at MCM dressed as Gullermo De La Cruz from What We Do In The Shadows until I realised exactly who it was.
---
On Day One and Day Two, I did a fair bit of cosplay photography at MCM London Comic Con, but yesterday on Day Three I spent that time a) photographing almost 200 Artists Alley booths and b) going to see an hour live show by Matthew Holness as Garth Marenghi, reading from his novel, being interviewed by Claire Lim and taking questions from the audience, in character. More on that to come. But I did get a smaller amount of cosplay shots, as seen below, but to start, I was indeed blown away by a cosplayer on the show floor at MCM's Artists Alley dressed as Gullermo De La Cruz from What We Do In The Shadows, until I realised exactly who I was looking at. So here are a few MCM cosplay shots, beginning with Harvey Guillén...
That last one is less cosplay, and more the experience of trying to get back on the Elizabeth line after the end of MCM. If you zoom in you can see everyone who managed to make it onto the platform. We were still half an hour away…
The MCM London Comic Con (formerly known as the London MCM Expo) is a speculative fiction fan convention held in the London Borough of Newham twice yearly, usually on the last weekend in May and October. The convention mainly focuses on video games, sci-fi, cosplay and popular media from the United Kingdom, United States, Japan, South Korea, France, Italy and elsewhere. There has, however, been no MCM London Comic Con for two years. Founded in early 2001 by Paul Miley (ScifiShows) and Bryan Cooney (Wolf Events), both well-known organisers within the fan convention entertainment industry, the show has expanded across the UK and Europe. In 2017, ReedPop acquired MCM and all of its events throughout the UK to add to its portfolio, including NYCC, ECCC, C2E2 and many more.
---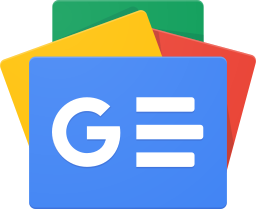 Stay up-to-date and support the site by following Bleeding Cool on Google News today!