Scott Snyder and Jorge Jiminez's Justice League are meeting their future counterparts (again) in today's Justice League #21. It has already been revealed that the future Superman isn't actually the future Superman, theirs was sidelined into a prison dimension, where he is unable to escape.  And ha managed to trick the rest of the future Justice Leaguers, who have recerated the Earth in new and exciting ways, including a light'n'brighty Gotham.
And while Mr Mxyzptlk is rubbing out the world they came from… it looks like this future world is brushing every problem under the carpet. Pretty literally as well.
As we go below Gotham to find where everyone has been imprisoned and that Superman is gone forever,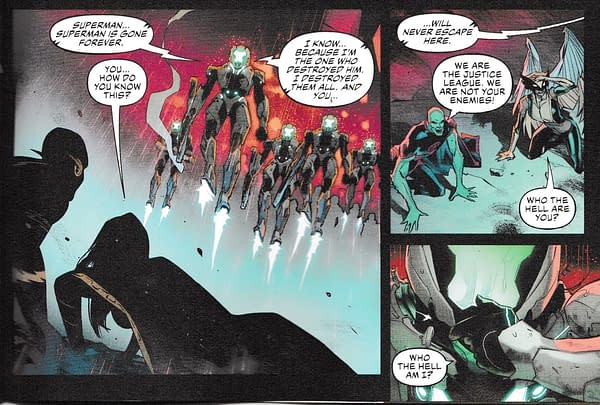 And it's one woman's fault.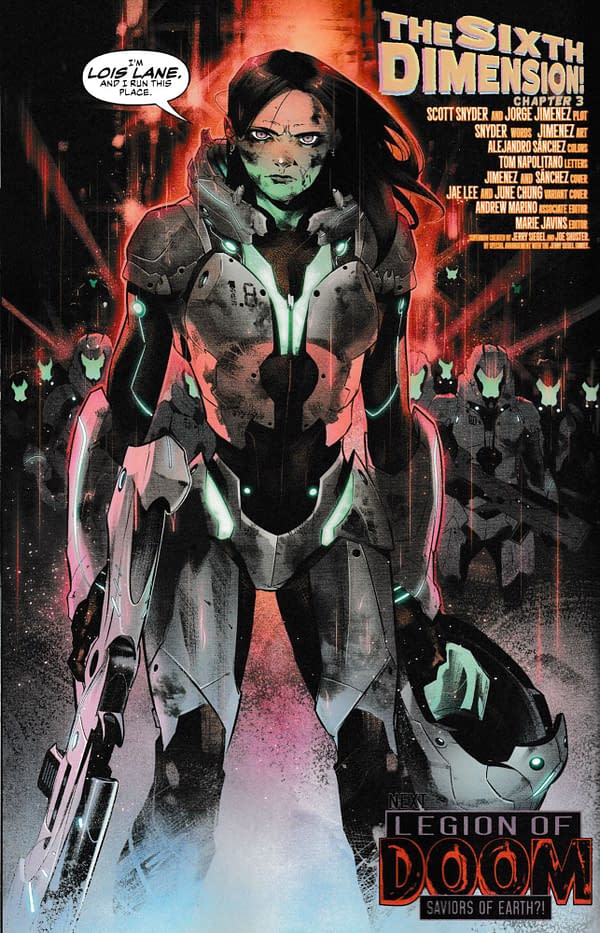 Lois Lane going full Catholic guilt trip/Eve in the Garden of Eden mode on us. Of course, we know she's wrong… or is she? We all know what bad parents she and Clark are. More to come…
JUSTICE LEAGUE #21
(W) Scott Snyder (A/CA) Jorge Jimenez
The Justice League pulls back the curtain on their futures and learns that not everything is what they've seen. The team goes to confront the Justice League of Tomorrow for the truth, but can they handle it? Meanwhile, with his powers waning, Superman struggles to remain hopeful on a world with no sunlight.In Shops: Apr 03, 2019
SRP: $3.99
Enjoyed this article? Share it!