"Whimmagiful" 5 Reasons You Should Be Reading Lumberjanes
I'm sure you've heard about BOOM! Box's wildly successful Eisner award winning series Lumberjanes. If you haven't, I'm going to enlighten you. It's brought to you by a wonderful group of creative humans including Shannon Watters, Brooke Allen, Noelle Stevenson, and Grace Ellis, and follows the lives of Jo, April, Mal, Molly, and Ripley who are spending their summers at a camp. While there are so many reasons I could give to motivate you to read the series, here are five solid ones:
One: Descriptions for the comic are often led by this statement: "At Miss Qiunzella Thiskwin Penniquiqul Thistle Crumpet's Camp for Hardcore Lady-Types, things are not what they seem." Boy, is that the truth! Lumberjanes is constantly filled with surprising plot points, mythological creatures, and more!
Two: It's funny! There's a very short list of comics that actually make me laugh out loud, but the wit that's weaved into the dialogue is so clever.
Three: Lumberjanes is filled with meaningful content that has had a major impact on fans. To quote Shannon Watters:
"There's been a lot of interactions with young fans, young queer fans in particular, that have been so incredible and profound. They are the reason why we still do this incredibly labor intensive book."
Four: The art is just…wow. If I could invent a new word that combined whimsical, colorful, and magical, I would. It's whimmagiful, you guys.
Five: Friendship to the MAX! Above all things, this comic has deep roots in the values of friendship and how much that can affect a persons life. Watching the girls grow together with each new adventure is a pleasure to experience as a reader.
With all that said, I hope you'll pick up Lumberjanes To The Max Edition Vol. 1 HC this week. Check out the preview below and get excited! This is an important comic that's going to be around for a long time.
…and because I'd like to think that I can keep this joke going since my interview with Shannon Watters and Brooke Allen, I'll end with "banana boat, yes."
---
---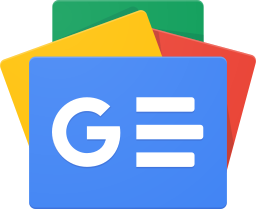 Stay up-to-date and support the site by following Bleeding Cool on Google News today!