Ram V, Dan Watters, Alex Paknadel and Ryan O'Sullivan make up the London writers' studio White Noise. And they were at the MCM London Comic Con a week or so ago, with the first three attending a Retailers Summit put on by Diamond UK to let us know their plans for the coming year, including a second wave of Vault Comics to follow on from their books, These Savage Shores, Deep Roots, Friendo and Fearscape. A White Noise Round 2…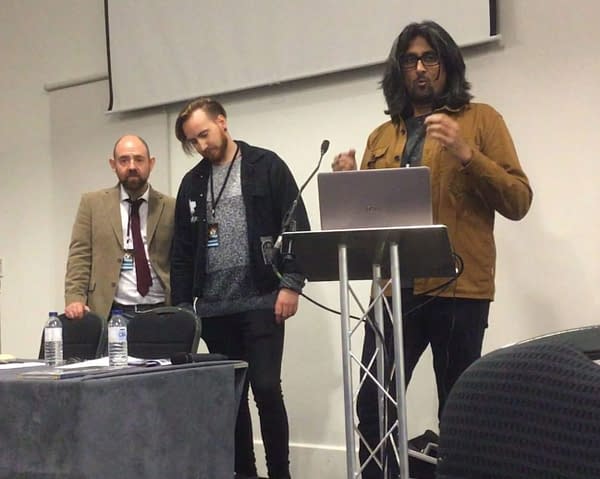 Ram V mentioned that he'd been seen writing Justice League Dark and Catwoman and that he has some interesting upcoming projects at DC. He shared previews of a jazz noir horror original graphic novel slated for 2020, previews of a music-themed sci-fi book called Radio Apocalypse for White Noise Round 2 at Vault Comics.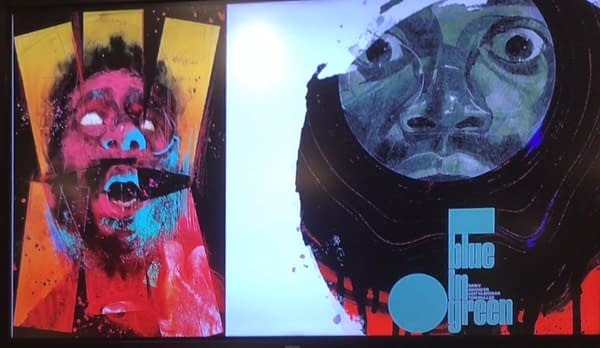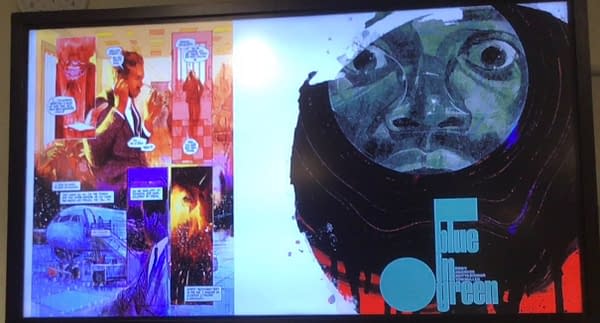 Dan Watters, recently with the hit Coffin Road from Image Comics and Lucifer from DC, mentioned that his White Noise Round 2 book from Vault is a Victorian horror tentatively titled The Picture of Everything Else, a story about the person who painted Dorian Gray – one that he been never told – and that Coffin Bound vol 2 is coming next summer.
Alex Paknadel announced two upcoming projects at the summit, both as part of the second wave of White Noise books at Vault: a manga-inspired project with LA-based artist John Lê titled GIGĀ and a collaboration with Dan Watters titled Earthcrosser.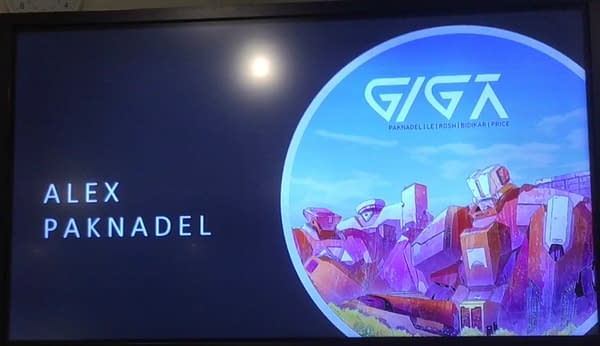 Ryan O'Sullivan wasn't at the retailer summit as he was doing a panel and signing with Yungblud at the show. But later in the bar, I got the word that he has two books from Vault planned, one to be part of White Noise Round 2 and may or may not be a sequel to Fearscape.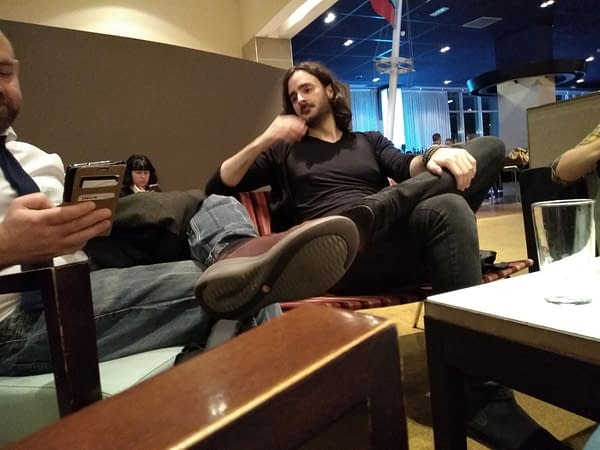 As for his project with Yungblud, The Twisted Tales of the Ritalin Club, I hear it has now sold out, gone back to a second printing, and a sequel for that is also now in the works. Either way, it does appear that, yes, in 2020 White Noise will continue to make some… what's the word?
Oh and while we wait…
We have a publisher! So excited to show you what @DanPGWatters, @adityab and myself have cooked up for 2020! It's going to be rad! 💀 pic.twitter.com/fjUiuTafKl

— Caspar Wijngaard (@Casparnova) November 2, 2019
Enjoyed this article? Share it!