The Whitewashing Of Michael Davis From Milestone? The announcement of the return of Milestone Media was made with founders Denys Cowan, Derek Dingle and non-founder but president of BET, Reginald Hudlin.
But without one of the founders and key operatives in the previous iteration of Milestone Media, Michael Davis. Davis had been prominent in keeping the Milestone name alive, with panels, exhibition, museum exhibits and exhortations for DC Comics to exploit their rights to make toys based on the Static Shock! cartoon, based on his co-created comic Static.
Hudlin and founder Denys Cowan conducted an interview with CBR. They weren't asked about the absence of Davis. But they did talk about the death of another founder, Dwayne McDuffie.
'A couple of weeks later, many of the same names assembled at a more traditional memorial for McDuffie, with Hudlin, Cowan and Dingle all in attendance. After the event, Derek goes to Dennis and myself and says, 'It's been too long. We have to restart Milestone,'" Hudlin related.
According to reports, Davis was present at that memorial and was party to no such discussion. Indeed, I was told that he was responsible for bringing Derek and Denys together at the service, after they had not spoken for years.
What could be the cause for the blanking? Could there be a clue in Hudlin mentioning Mark Millar?
"I look at what Mark Millar does and I'm very inspired," Hudlin said.
Because Davis had written a column calling out Millar for his character Tyrone Cash introduced into the Marvel Universe, a black scientist who gets Hulk powers but uses the power to become a drug dealer.
What I am is a Black creator, and I'm extremely offended that someone with the talent and fan base as Millar would create such a stereotypical character. It's not just the stupidity of the character (renowned Black scientist gets super powers and becomes a hardcore, drug-dealing thug right out of Far Right Wing fear commercials), it's the massive appeal that Millar generates with his work.
Of course he also said,
Am I concerned about him using his influence to somehow screw with my career?

Err, no.
Hmm.
Is this the reason Davis is absent? Are Millar and Hudlin doing a project together and Davis was vetoed? Just mindless speculation, but that's all I have here… no one is talking, except the vague mentions I heard of lawyers getting briefed.
Either way, with a live-action version of Static, co-created by Michael Davis, coming down the Milestone pipe, if they don't find a way to sort this out yesterday, it's going to get very very ugly indeed.
CBR's Joe Illidge, who used to work for Derek Dingle, wrote an article tackling this issue, even though CBR had previously not thought to bring it up. Stating that he was in business with the new Milestone, he wrote,
What I have to say about it is that Michael Davis is a Co-Founder of the first version of Milestone Media, Inc., he is the man who helped start the comic book division of Motown, started the Guardian Line of Comics, created The Black Panel, accomplished so much more than the preceding things, and taught me lessons I will never forget. He is a friend, he is a businessman, and what his connection, fate, or involvement with the new Milestone is, is none of our business. It really isn't.

We have this collective misconception that we are entitled to know everything about the creators behind these characters and ideas we love so much. We don't. We're not entitled to know anything other than what those people choose to tell us, and our collective speculation and commentary on social media does not matter a damn.
Thankfully the people who got everyone from Siegel, Shuster, Kirby, Mantlo and Cockrum their due, didn't agree that this kind of thing was nobody else's business. And if nothing else, it's now a matter of history.
Representatives of Milestone Media have declined to respond to a number of e-mails over the last week.
---
---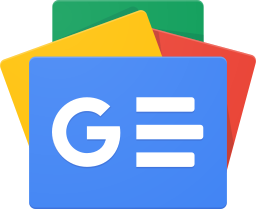 Stay up-to-date and support the site by following Bleeding Cool on Google News today!