Posted in: Comics | Tagged: comic con, Comics, entertainment, michael davis, michaeldavis, milestone, Orange County
---
Fear & Loathing In Orange County Or 20 Minutes They Wish Comic Con Will Never Hear About by Michael Davis – From The Edge
Michael Davis is an artist, writer, mentor, and entertainment executive. He writes,
Who am I?
Last year I wrote an article called the Middleman. Comicmix and Bleeding Cool ran versions of the piece. Written during a time the news was full of accounts of unarmed Black men and women being killed. I was also diagnosed with severe depression during that period. My article was my account of what series of events may end my life. I firmly believe as an African American man my life can be cut short by simply exercising rights that white men take for granted.
White men can say anything they want at any time without giving it a second thought. Once, Denys Cowan and I were told; "carry our bags" by two white guys in a Texas airport. They were joking and thought the whole thing hilarious. If we were joking with them Denys and I would have been the first to laugh, we weren't and we didn't.
What could we do? We were two Black men in Texas.
A few weeks ago I saw this white guy get out his car, throw his keys on the ground, and then rip up the ticket a cop had just given him, while the cop watched. All the time screaming at the cop like a maniac such gems like, kiss my ass, f-ck you, and I'm not paying shit!! Nothing happened to him, the cop just calmly wrote another ticket,
Me? I'm so distrustful of the way Black men are treated by the police if I simply utter the words, Lower Alabama, with someone I was joking with, the cops may be called to arrest me. Yes, I know that's far fetched, ridiculous, preposterous and simply outrageous.
And that is exactly what happened to me at a Hilton in Orange County California.
I was told I had 20 minutes to leave the Hotel or the cops would be called and charges would be pressed because, I said, "To me, L.A. means Lower Alabama." Why? Somehow these two words insulted a pretty white ladies grandfather that's why. The grandfather was not there and I was talking (and laughing) with the woman moments before, I don't believe him but even if true clearly it was a misunderstanding and what of it?
I've had great relationship with Hilton Hotels all my life with wonderful memories of my stays there. It was at the New York Hilton I sat with one of my idols the artist Ernie Barnes while still a student at the High School Of Art and Design. The New York Hilton was also where Clarence Avant, Chairmen of the board Motown booked a suite for my then wife so she and her friends did not have to travel to New Jersey after the 1993 Janet Jackson concert at Madison Square Garden. It was her birthday but Mr. Avant wanted me in L.A. for an important conference. I thought my wife would feel slighted. Mr. Avant sent her 6 front row tickets to the concert and I wasn't missed at all.
Who am I to be summoned by one of the greatest and most powerful man in music? I'm the guy kicked out and threatened with arrest for daring to utter the words; lower Alabama.
When asked what hotel I'd like her in, without a second's hesitation I said, the New York Hilton. There was never really any other choice. My life long BFF Lee Speller and I would often gaze out the window of our job at the Hilton. We were hoping to see some booty and very often we did. Lee and I were Pinkerton guards in collage. One of our few shared posts (assignments) was the J.C. Penny corporate office building at 1301 6th Ave. right across the street from the Hilton.
The Grand Central Hilton was the spot my brother from another, Bill Sienkiewicz, and I met every so often just to hang. Most times Bill would take a later train to Connecticut so we could talk bit more.
That's where Bill and I fell in love…
I can rarely speak of Bill without inserting some humor and although this gets dark in a moment thinking about those days with my friend, now one of the greatest illustrators of our time makes me happy. Not as happy as a returned call, text and occasional booty call but happy nevertheless.
A caution, my humor love of friends and a promise made are all that have kept me from falling deeper into a despair where more than once I wondered if my solution was a bullet to my head. A smile and some silliness over cherished memories do in no way lighten this narrative.
My Hilton memories span over 30 years and one of the highlights was sharing the stage with Orlando Jones at the 2015 Eisner Awards at the Hilton San Diego Bay Front. I'm a Gold Hilton Honors member with more than a few stays in Presidential Suites at a Hilton. Some of those stays were complementary upgrades and anyone with access at Hilton can verify what I'm saying.
In fact everything I say is easily verified.
Who am I to get kicked up to the Presidential suite for free? I'm the guy kicked out and threatened with arrest for daring to utter the words; lower Alabama. I'm the guy just caused unimaginable harm who's considering which of the resources I have at my disposal to utilize.
What kind of resources do I speak of? This kind-I used when UPS made the mistake of dismissing me. They lost a valuable package of art and tried at first to claim it was the sender's fault. I was told it was impossible to track 26 pages of what they assumed was now scattered over some never to be found land.
The art was from Denys Cowan one of the greatest Black comic book artists in America and was to be showcased at a galley show. That show Milestones: African Americans In Comics Pop Culture & Beyond has since become the most successful show at the Geppi Entertainment Museum and one of if not the most successful show on African American Comics and Pop Culture.
Who am I to be chosen by a world-class museum to curate such an important show and significant piece of Black history? I'm the guy kicked out and threatened with arrest for daring to utter the words; lower Alabama.
UPS found every single impossible to find page. They did so because corporate saw a bigger problem and made their people do the right thing. There was no silly 'Lower Alabama' catch phrase for anyone to rally behind. Nor was there any video that tells the entire story like exists here.
Do NOT take my words, video, or narrative for gospel. Everything I speak of can be found on-line and as far as what happened at the OC Hilton I'm SURE the powers that be at the Hilton will use it's own videos and check my account against the front desk managers and I'm counting on that.
I fully support that and cannot wait to see them for I'd wager the film is vastly different than any report done BEFORE this article and that will be hard to explain. The tapes going missing will be hard to explain, the LACK of a report will be hard to explain any additional narratives added to the front desk managers 'report' will be hard to explain. If there is any editing done to 'cover up' something (not saying there is) now there's a reason to call the police. That's would be an attempt to deliberately alter a report with the aim of doing me harm.
Oh and UPS? Nowadays I can send a thought and UPS will make sure it gets there.
2016 begins my third year of unbelievable suffering. It seems each time a light bulb of hope appears above my head it goes out. The bulb doesn't dim or fade or even 'click' off. It's stamped out, smashed, the shattered shards of glass cutting my face making sure I remember just how damaged I am.
This all started when I called and asked for a late check out. As a Gold Honors member that's a guarantee if possible. I was under the impression p.m. would not a problem, it was. They gave me an hour pass the usual checkout time noon. I then asked if they had a short stay rate and what would that rate be until 4 p.m. I was told that rate would be the exact same rate as if I booked another night and get this-I'd still have to vacate the room. I hate to rush, so I booked the room for another night to avoid the drama of having to deal with this anymore although I planed to leave after my next meeting, still a few hours because I had to get home.
Some time later I get a call from the front desk manager. She said I had to leave the room because they had booked someone else in it. Now, how is this is my problem? I've already booked and confirmed another night. I'm already in the suite and that should have been that. A guest being asked to leave a room they had booked and confirmed? I'm sure that is not Hilton policy and I'm also sure if pressed the manager would have to concede the point. I consented to move but told her it makes NO sense for me to move into another room for another night when I only needed the room I'm in for another hour or so. That said, I asked what could be done so I'm not being taken advantage of?
I was told to check out, come down and she would take care of me. I told her it would take me a moment because I had to pack up a great deal of computer and camera equipment.
I explained this and she seemed OK until she called back and TOLD me, "YOU MUST VACATE THE ROOM!" She sounded angry but had no leave to speak to me in that manner and it was my intention to tell her so. Once everything is out of the suite I'm on the line to see the front desk manager, she's pointed out, I ask if I can have a moment but although she's looking right at me she turns her back and leaves. I won't suggest she did that on purpose, she was leaving for the day and most likely did not register my inquiry. I found this out from the front office manager who took over.
He was very professional and as such I asked if I could talk freely and rather he would be offended if I did. He said he had an open mind and wanted to hear what I had to say. I explained the rude manner the previous manager spoke to me and that its something I simply don't tolerate. He listened closely so much so I told him I appreciated him taking the time to hear my vent and told him this.
I showed him the contact I had for the CEO of Hilton Worldwide whom I had met and although he and I were not boys (friends) by any means and the chances he remembered me were slim. This was done for no reason than to give an indication I knew of what I spoke. My objective was a simple one; for him to please tell that manager her tone was unacceptable and if I wanted to I certainly could with a bit of an impact, have her called on the carpet.
I then asked my iPhone what my name was to underscore the point was and add some humor. NO IDEA if he thought it funny because after I played it I stepped away to allow someone to speak to him. I did that for anyone who formed a line behind me and there were a few. Two such people waiting on line for the front desk were a white couple who struck up a conversation with me. I found them charming and likable. Unless howling laughter means 'screw you' where they are from they found my company just as charming.
We talked for bit and they asked if I was from L.A. I said, I was from New York and although I had a residence in Los Angles to me L.A. means Lower Alabama. I then turned back to the front desk manager who clearly was no longer the calm pleasant human being I kept thanking for his time. His tone was now hard and he seemed angry.
"What is it you want? I'm not comping you a room, so what it is you want?" He asked.
"Where this coming from? A second ago we were fine. What is this?" I said.
"That was before you insulted a guest." He told me this and I'm thinking, he's kidding. He was not. I ask what he thought I did. He pointed to the white couple and told me I had insulted the grandfather of the young lady.
"HER GRANDFATHER IS FROM ALABAMA!"
I see things clearly when faced with crazy. There was no grandfather there, the couple didn't say a word to me about being upset and looked like they were fine. This was crazy. I told him I had done no such thing and I was just going too leave.
My present headspace had NO room for this kind of stupidity. The best thing for me to do is distance myself from any and all drama hence I was leaving before crazy got crazier.
To late, the front desk manager said, "You have 20 minutes to do so."
What processed him to say that is beyond me. I was already leaving my back was to him. I turned back and asked, "Or what? You call the police?"
Yep. I was sure I'd be arrested or worse. I had to get out of that parking lot. As soon as I exited a quickening heartbeat and hyperventilation began and I thought I was going to die. I fear the police because an injustice has more than once been the result of my dealings with them. I had done nothing but my heart would not stop pounding and now my tears are starting to flow because I'm livid I have to endure this unjust bullshit.
The Middleman was a suicide note written for every black man. The note taken from what would have been mine. I'm suffering from severe depression and each day is a challenge. I stay home; I stay off of the net stay away from the news stay away from social media. So when I'm told I have 20 minutes to leave a hotel one I have a long wonderful relationship with because I somehow offended a guest with a silly sentence or the cops will be called that is just as real as telling me I may be shot if I don 't leave in 20 minutes.
How so?
Once the police arrived I would have insisted I had done nothing wrong and demand the manager show cause why I was being treated in such a way. I would NOT make any move nor issue any threats. That may not have mattered I may have been beaten, or shot.
Think that far-fetched? It is. But it's a distinct possibility as any Black man falsely arrested or Black woman who just buried her 12-year old son shot for playing with a toy gun in a playground will tell you.
I'd say less far fetched than having the cops arrest you because you MAY have insulted someone you just met. Insulted them with two words you had no way of knowing were insulting. Insulting someone who felt her grandfather was somehow wronged in the way you used those two words even though he wasn't there to hear it in the first place and by had NO idea it was insulting.
Far-fetched has a different meaning when you have to fear your lighthearted conversation at the Hilton may get you arrested. Your freedom of speech during such a conversation ignored. It was a private conversation, ignored, I was a guest, and a Hilton Honors member to boot all ignored.
Don't know if the young lady was an honors member but I do know she was white. I may be wrong but I don't think she was upset at all, but if she was why was this the business of the Hilton? We were talking having a lighthearted conversation if something said, was off putting why tell the front desk manager? There was no dispute, no intimidation no danger of LOWER ALABAMA hurting more innocent victims or their grand daddy's.
Let's flip it, what does the front desk manager do if I made the complaint?
"That woman just insulted my grandfather although she has NO idea what she said or who he is or why it should be hurtful!" "She did what? I'm giving her 20 minutes then I call the cops and have here arrested!" Yeah, right. At most I would hear, "I'm sorry sir but there is nothing I can do about that." What that front desk manager did was wrong. Who he did it to was unfortunate for him but no one should be subjected to that type of completely bias and in my case potentially dangerous management.
Orange County California has a reputation of being racist. Again, don't take my word for it, do the research. As a Black man I can tell you the climate is not welcoming but I'll also be the first to tell you that 'climate' is nothing tangible and not something to hang a 'racist' tag on an entire community. I've been to the OC many times with no problem but then again when you're a Black man you tend to 'watch your step' places where you know the climate does not favor you.
That doesn't change the fact that I've never had a problem within the OC community. That is until a certain front desk manager decided the police had to be called because I had insulted a pretty white girl's grandfather when I stated, 'L.A. stands for Lower Alabama.' What's funny is the line is actually positive towards Alabama (where my stepfather was from and where I spent summers) and the south as a whole.
I was threatened with arrest because I insulted someone with a riff from a James Brown song, a riff celebrating the south.
You can find that riff in most live recording of Escapism and/or Make it Funky. The riff may change a bit but the L.A. punch line is always there. The point? To celebrate the South. Any implied 'insult' came from the mind of that young woman or more likely from the front desk Manager? I said, to me L.A. stands for Lower Alabama. Where's the insult?"
This one incident does not make the OC racist. Although I doubt if calling the police over such trivial bullshit would be done if the front desk manager was not sure the cops would be supportive. I also doubt the cops would have been called if I were white. In my opinion this type of ridiculous misuse of authority is the reason The San Diego Comic Con International will never and should never move to the OC. SDCC isn't a convention it's a culture. It's not just people in silly costumes parading around, it's people who share a love of something that is hard to understand if you're not one of us. In San Diego, there is no reason to think walking into a hotel lobby dressed as a character from an obscure comic book will get the police called on you. Even if said character is wearing a replica weapon and is a Black man. In 40 plus years no one has been shot by the police nor has the police been called because someone was wearing a gun that looked too real during Comic Con.
The police have talked to fans even cautioned fans about the wearing of certain items. That's just common sense. I book between 20-50 hotel rooms a year at Comic Con and have for 20 plus years. I've never been afraid to talk about anything at any hotel I've booked, nor has my staff or guests. I've picked a fight with Klingons, screamed "HEY BATMAN IF I DON'T GET MY MONEY I'M TELLING EVERYBODY WHO YOU ARE!" Followed by "BATMAN IS BRUCE WAYNE!" I did so knowing the management would get the joke and even if they didn't I was safe from the police.
But in Orange County California, if I say something that's positive, funny and no business of the front desk manager at all, I could be put in jail without even a second thought? That's reason enough for me to think perhaps the OC is a bit racist and to oppose loudly any move of the SDCC to the OC.
I stated earlier I had to get home that day but I couldn't. I was so shaken up by my humiliating treatment, I couldn't drive, thoughts of police cruisers pulling me over contributed to my already screwed up head that I missed saying goodbye to Dexter my dog of 10 years, hours earlier I learned had fallen ill and was suffering. I had to grant permission to end his suffering to KILL him without being able to hold him one last time and say goodbye. If the front desk manager was looking for an insult, there it is.
Lastly, I was the keynote speaker at an event held in Huntsville Alabama at the University Of Alabama last year. The event focused attention on the sexual abuse of women on America's college campuses. The people of Huntsville were warm and welcoming to me. City officials have told me I'm to made an honorary citizen of Huntsville and given the key to the city soon. That will be kind of achievement my mother would be so proud of if she was still here.
She lived to see her son survive the projects although her other child and mother did not. One of her greatest joys was seeing her daughter Sharon live on in the hit animated show Static Shock and when The Gordon Parks Academy named its auditorium The Michael Davis Auditorium.
Who am I to receive such honors? The key to a wonderful city? My name on the auditorium of a school named for one of the greatest thinkers of the 20th Century?
I'm the guy kicked out and threatened with arrest for daring to utter the words; lower Alabama in 2016 America.
Happy Martin Luther King Day.
Michael Davis is an artist, writer, mentor, and entertainment executive.
His positions as an entertainment executive include: President & CEO of Motown Animation & Filmworks, President of Animation at Magic Johnson Entertainment, President of Publishing at Blackboard Entertainment, and Vice President, Director Of Talent, and Co-founder of Milestone Media. He's created, written, illustrated, or produced original content for comics, television, radio, publishing, and reading programs as an independent producer. Alumni from his Bad Boy Studio mentor program are some of the most respected talents working in comics, television, and illustration today.
Current projects include graphic novels, The Underground from Dark Horse and Jackie Robinson Day 1, mainstream novels such as Everything You Ever Wanted To Know About Black People But Were Afraid To Ask from Full Court Press, White Winter, Black Night Books 1-4 from Simon & Schuster.The Littlest Bitch from Sellers Publishing (with David Quinn) is in its third printing and currently in development for television.
Michael is also the creator and host of The Black Panel, a powerhouse forum that brings together some of the biggest names in the African American media space.
Among his honors and awards are Mentor Of The Year from Mentor Magazine 1995, The Michael Davis Auditorium named at The Gordon Parks Academy 1996, Renaissance Award from the Arizona Black Film Festival 2006, and The Inkpot Award at Comic Con International 2013.
He fully realizes his bio is now the longest and most corporate of the BC contributors, something his haters will no doubt consider just another way to talk about himself.
---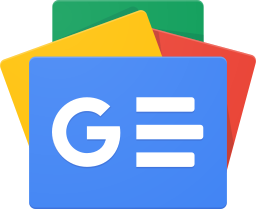 Stay up-to-date and support the site by following Bleeding Cool on Google News today!