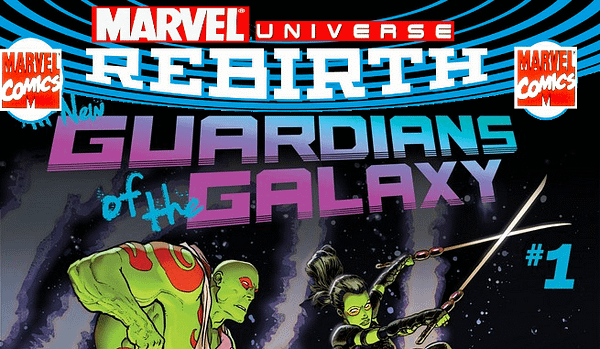 We mentioned the relaunch of All-New Guardians Of The Galaxy just now. But there is something rather interesting in the mix.
It will be a twice-monthly comic.
Just like DC ran, across the line, last year with DC Rebirth.
Now Marvel prefers to gradually roll out a relaunch over a number of months rather than fdoing it all at once as DC Comics prefers,
Could All-New Guardians be the first of a number of Marvel Comics to move from monthly to twice-monthly?
DC Comics decision to do this, reduces the diversity of the comics in its superhero line, in favour of having three twice-monthly Batman titles, tto twice-monthly Superman titles, two twice-monthly Green Lantern books, two twice-monthly Batgirl comics, a twice-monthly Flash, Wonder Woman, Green Arrow, Suicide Squad and more, doubling down on their most prominent books, while using other imprints, Young Animal, Hanna Barbera and Vertigo for more experimental works.
Could Guardians be the vanguard of Marvel doing something similar? It would seem strange for it to be the only twice-monthly book on the schedule…
Could it also signal a move back to $2.99 for the Marvel books? Especially now they have dropped their "Buy Physical, Get Digital" codes?
UPDATE: Marvel Comics get in touch to point out what I had forgotten, that X-Men Gold and X-Men Blue launching in March are also shipping twice a month each…
Enjoyed this article? Share it!