It wasn't so long ago that we had Convention Wars, with big comic conventions promising to hold shows on the same day, or in the same area a week away.
But suddenly common sense has appeared to take everyone over. And the three main comic book convention organisers, Reed (behind C2E2 and NYCC), Wizard World and CCI (behind San Diego and Wonder Con) have decided to play nicely with each other.
Wondercon lost its slot because its traditional convention centre was undergoing repairs. So it has moved to earlier in the year, March 16th-18th in Anaheim Convention Center, California, instead of San Francisco's Moscone Center.
Reed's C2E2, planned for March in Chicago, will now move to April 13th-15th in the smaller North Hall of the usual McCormick Place Convention Center.
And Wizard World has postposned its own April 2012 show in Anaheim. Admittedly, Wizard World has been cancelling a number of shows, including Los Angeles this year much to the surprise of participants, so one could presume this would have happened anyway. And C2E2 expansion last year into the West area of McCormick may now be financially less viable, so there may be othr factors in these decisions.
But a joint press release for all three parties is a remarkable change of attitude from just a couple of years ago, when each show was privately, if not publicly slagging the others off…
Consider this a cessation of hostilities. For now.
Anyway, wherever I Leia my metal bikini, that's my home.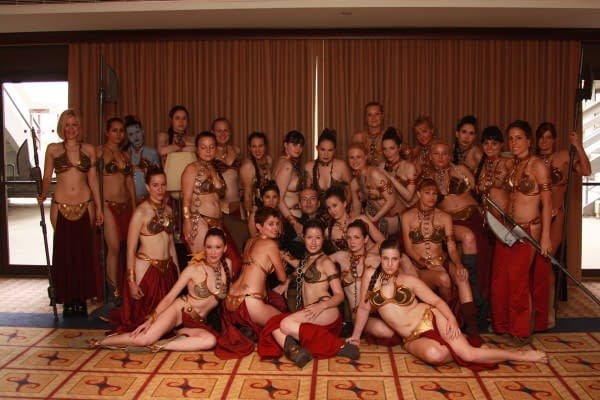 Enjoyed this article? Share it!