You've read Hulkverines. Now, what about Capverines? Wolvermerica? We're still working that out, but Marvel is definitely releasing Weapon Plus, a one-shot by Ethan Sacks and Diogenes Neves in July starring Wolverine and Captain America, in which we are teased with a conspiracy connecting the two characters and more of the Marvel Universe's Super-Soldiers. But if we don't end up with a Wolverine/Captain America amalgam out of this, then Marvel is clearly doing something wrong. 'Nuff said.
Check out the solicit below and cover below, and browse Marvel's full July solicitations here.
WOLVERINE & CAPTAIN AMERICA: WEAPON PLUS #1
ETHAN SACKS (W) • DIOGENES NEVES (A) • Cover by SKAN
VARIANT COVER BY CHRIS BACHALO
THE SECRET HISTORY BEHIND THEIR ORIGINS REVEALED!
In 1940, scientists attempted to make a man into the perfect weapon, a Super-Soldier. They failed and made him a legend instead. Before the turn of the century, they tried again for the tenth time. They failed, making a man into death incarnate.
At long last, ETHAN SACKS (OLD MAN HAWKEYE, STAR WARS: GALAXY'S EDGE) and DIOGENES NEVES (GREEN ARROW, DEATHSTROKE) reveals the shadowy connections between Captain America, Wolverine and many more of the Marvel U's Super-Soldiers…including some surprises! The conspiracy begins here!
40 PGS./ONE-SHOT/Rated T+ …$4.99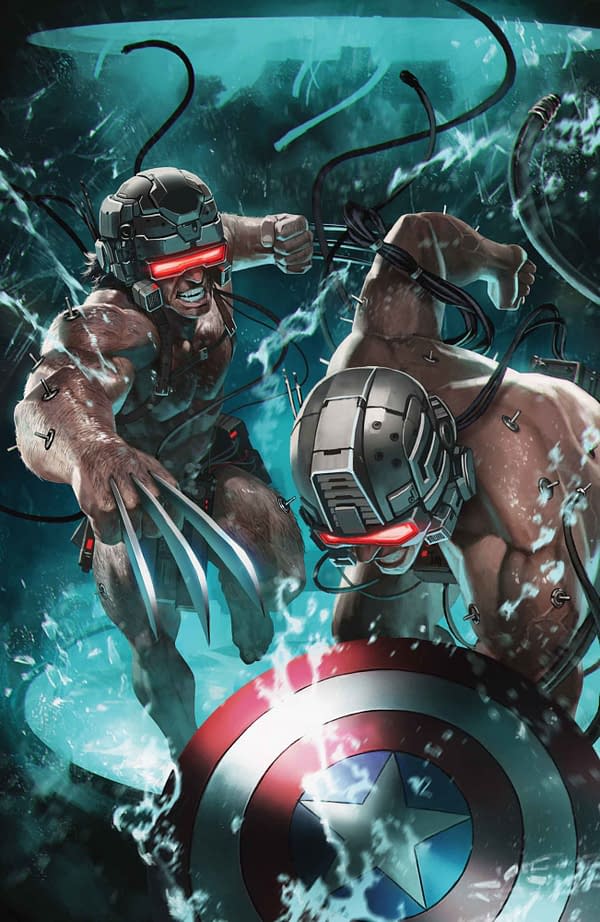 Enjoyed this article? Share it!