World Wide Warriors Comes to Comic Stores in May 2020
Four years ago, Dave Ryan was posting pages from his new planned comic World Wide Warriors, with art by Allan Goldman. Last year he launched an Indiegogo campaign to raise money to publish in print. He didn't get nearly enough. It didn't stop them though. And in May, from Red Anvil Comics Group, they will be bringing the first issue to a wider audience through this Wednesday's Diamond Previews. We have the solicitation for the first issue.
WORLD WIDE WARRIORS #1
(W) Dave Ryan (A) Nilda Santiago, Tony Brandao Lettering (CA) Allan Goldman
After Kento Kamakiri, owner of a cutting edge technology company, loses his family in a battle between super beings, he vows revenge and dons a facade of a hero called Mantis. In order for him to exact revenge, he manipulates and gathers a team of heroes together. There are no lengths Kento will not go to settle his score and although his goals may remain unwavering, the journey and personal relationships that develop along the way may lead to his salvation. In Shops: May 27, 2020 SRP: $3.99
And courtesy of the Indiegogo campaign, a full preview as well… and a word regarding the journey…
World Wide Warriors is a good, old fashion diverse superhero genre book honoring the classic Claremont/Cockrum Uncanny X-Men with a JLA vibe to it and a sprinkle of Watchmen. Allan Goldman and I started working on this title a few years ago and with the help of colorist Tony Brandão and lettering by my lovely wife Nilda, we have nearly 4 issues finished to date.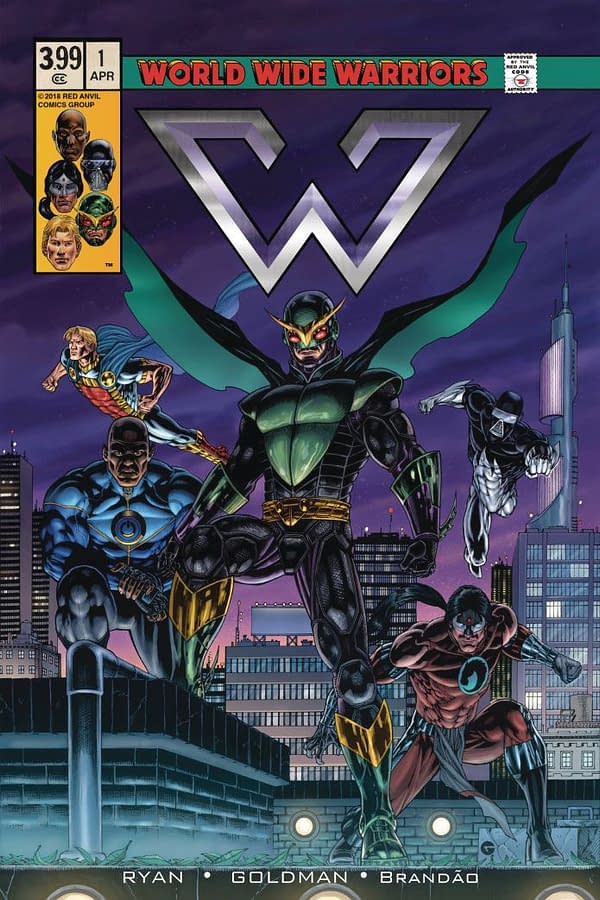 Fancy ordering a copy?