X-Men #19's Return To The Vault Tops Bleeding Cool Bestseller List
This is the Top Ten Bleeding Cool Bestseller List, as compiled by a number of comic stores from their sales on Wednesday and Thursday. It measures what is known as the "Wednesday Warriors", those who can't wait till the weekend to get this week's comics. Though thanks to DC, Tuesday Titans too. Sorry for the delay and if any other retailers would like to report their top sellers, please contact richjohnston@bleedingcool.com.
Top Ten Bleeding Cool Bestseller List of the week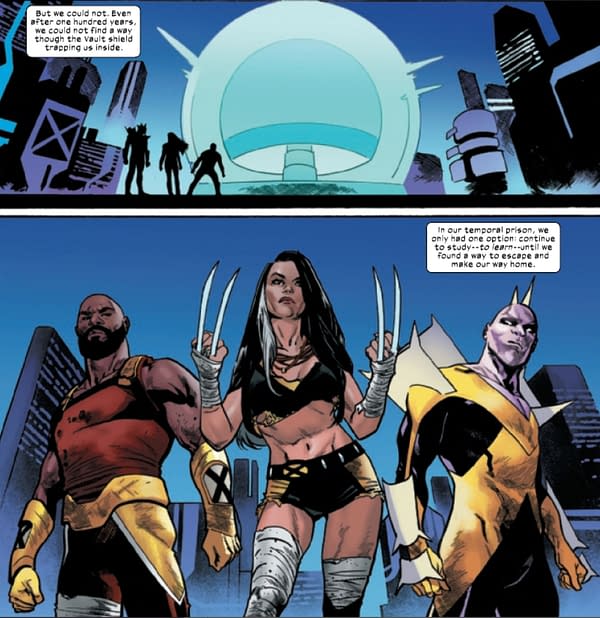 The last X-Men for two months… but it was a goodie. And managed to pip Batman/Catwoman to the top of the chart – the only book from DC that placed. Strong launches for Silk and Beta Ray Bill, but Crossover is showing its legs, as does Spawn, with the launch of Shadecraft putting three books from Image into the Top Ten.
We'll also like to welcome Summit Comics & Games, of Lansing, Michigan and Fort Wayne, Indiana, to the Bleeding Cool Bestseller List
X-Men #19
Batman Catwoman #4
Silk #1
Beta Ray Bill #1
Crossover #5
Spawn #315
X-Men Legends #2
King In Black Ghost Rider #1
Shadecraft #1
Black Cat #4
Thanks to the following Bleeding Cool Bestseller List retailers…
If you would like to contribute to the Bestseller List retailer charts, let me know at richjohnston@bleedingcool.com. Retailers come and go, and we always appreciate new blood, especially from retailers in other locations.
Who had this to say…
The Bleeding Cool Bestseller List returns next week. If your store would like to be involved, get in touch.