Why Tomorrow's X-Men Grand Design: X-Tinction by Ed Piskor is Impossible to Review
This is when I started reading American comic books. I'd read reprints of stories in the Marvel UK editions, of course, usually black-and-white, often reprinting runs from the 60s, but I found X-Men #201 distributed on the UK newsstand in a newsagent in Pontefract, West Yorkshire opposite the bus station called The Kiosk. I wonder…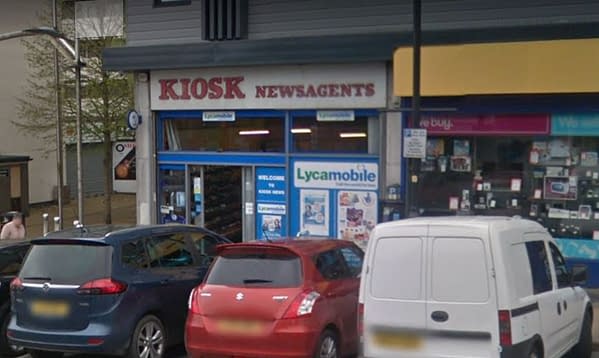 Bloody hell, it's still there.
The smaller size, the colour, the strange advertisements for products not available in the UK, this was comic book crack. My first Storm had the Mohawk already, and that fight between Cyclops and a depowered Ororo for the leadership of the X-Men which Storm won, had me, courtesy of Chris Claremont and Paul Smith.
I wouldn't find another issue for six months. Soon after I would discover that comic shops actually existed, even though I had to travel to Leeds to find Odyssey 7.
Tomorrow's X-Men Grand Design: X-Tinction by Ed Piskor, the comic that takes all of the X-Men continuity and retells it as if it was planned this way from the beginning, is the most nostalgic crack I could have hoped for. From that first appearance of Nathan Summers, through to the Mutant Massacre and Fall Of The Mutants and into Inferno, those original mutant events that would set the pace for superhero comics to come for decades. The current War Of The Realms, Absolute Carnage and DC's Year of The Villain were born here.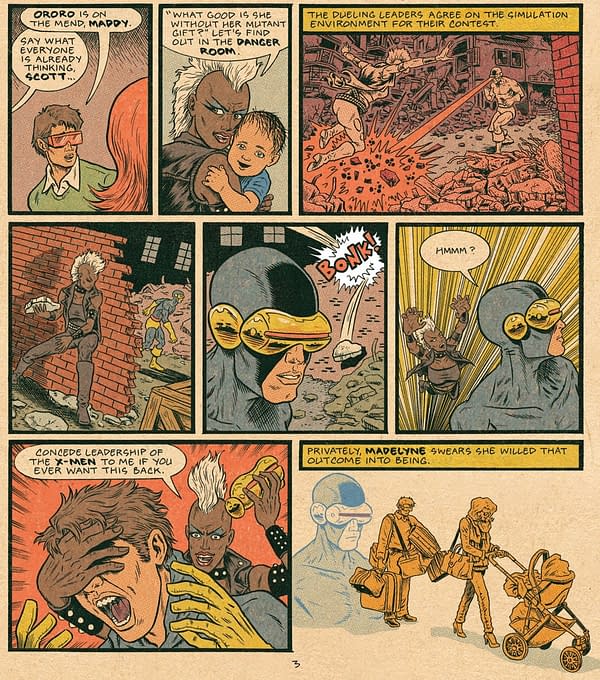 What this means is that I am utterly incapable of reviewing this comic book, with any sense of objectivity at all, let alone critical acumen, even though Marvel Comics sent me a copy in advance. Thanks guys, I love this comic, I have no idea if it will do anything else for anyone. But for me, running through Nathan Sumers' storyline from baby to Cable as if it was intended this way, with all the compromises and changes Chris Claremont had to make as he was forced to remove most of his Captain Britain inserts over legal issues, though managed to keep Roma and Psylocke, here make for actual narrative sense. Indeed, the crossover nature ofnInfeno into the rest of the Marvel Universe is done away with, we just see how it affects the mutant books – at the time when the franchise was just really beginning to expand, with New Mutants followed by X-Factor, and the soap opera nature of Scott Summers, Madelyne Pryor and Jean Grey was ratched up to levels never previously seen.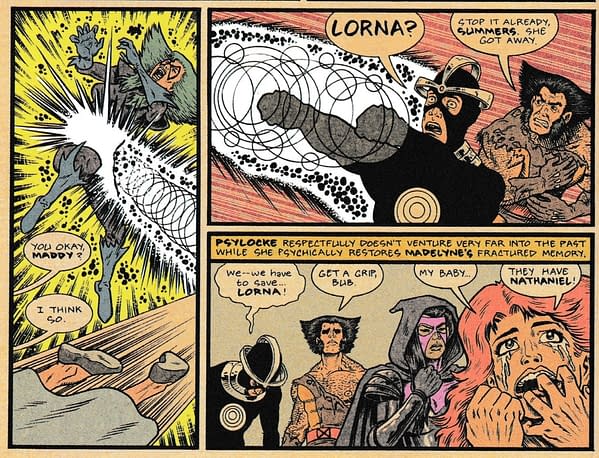 While still putting her in that Goblin Queen get-up.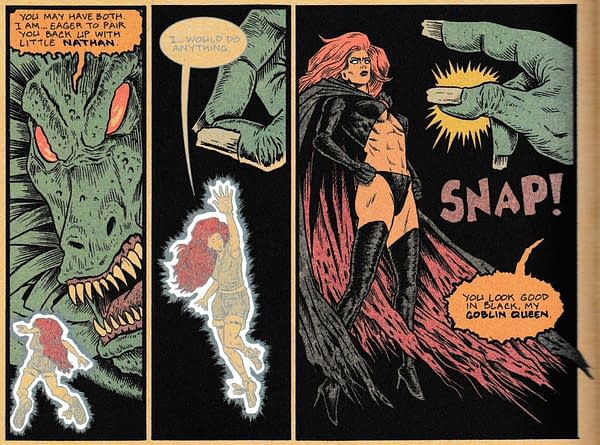 Through it all, Ed Piskor continues to use colours and gradient that knock back the comics into the past, while also allowing for bright white to shine through where it can make the most impact. Madelyne Pryor's story now makes slightly more than a lick of sense. And the big Jim Lee/Whilce Portacio revamp of everything mutant is still to come… and well as tying it all in with the visions of Days Of Future Past to come. Just as we see Gateway's powers given added brightness, so this comic is a portal to another place that shines just as brightly.
Comics industry people have privately told me that 'connective tissue' is the watchword in mainstream comics right now, creating fully realised worlds playing out across many titles. Grand Design – and to a lesser extent Spider-Man: Life Story also out tomorrow are finding new ways to recreate the old into something fresh. Can we expect many more Grand Designs and Life Stories to cover other titles in Marvel's long library of publishing?
After all, with people like me reviewing these comics, how could they fail?
X-MEN GRAND DESIGN X-TINCTION #1 (OF 2)

(W) Ed Piskor (A/CA) Ed Piskor
The series that has critics and fans raving returns for its final installment! The ruination of the X-Men revisited! Re-live the now-classic storylines like Mutant Massacre and The Fall of the Mutants. With appearances by Longshot, Cable, and The Marauders! Created soup to nuts by comic book superstar Ed Piskor in the Mighty Marvel Manner!
Rated T+In Shops: May 29, 2019
SRP: $5.99