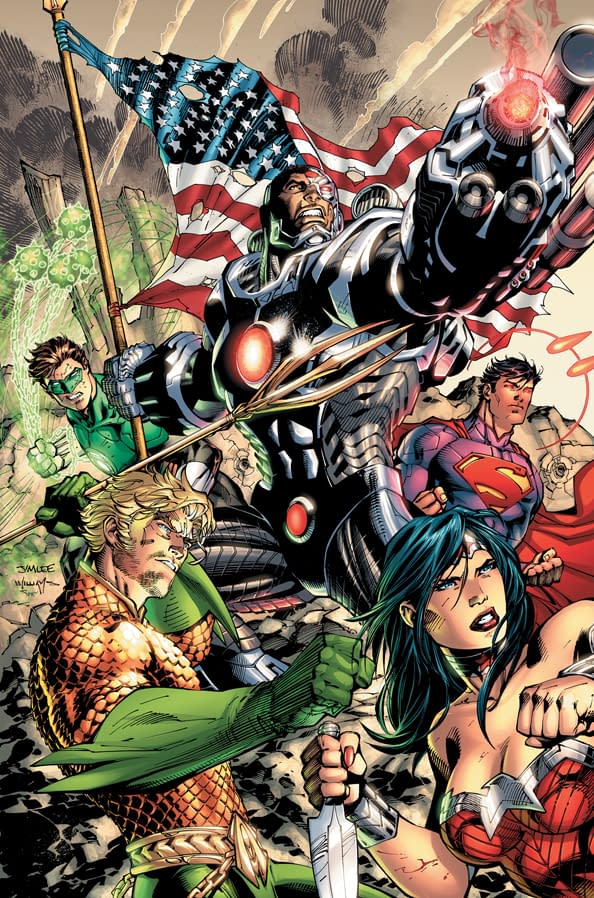 Graeme McMillan of Newsarama reported that Justice League #5 would miss its due date for next week, pushing the comic from the third week of the month to the fourth, citing Diamond shipping lists.
Chris Arrant of Comics Book Resources went further, citing those lists to suggest that Justice League #5 might not ship in January at all, and that it may slip to February, breaking commitments that DC Comics had made to retailers.
DC Comics, clearly moved by the attention just tweeted;
We can confirm that Justice League #5 from @jimlee and @geoffjohns is indeed hitting shelves next week.
That's us told then.
UPDATE: Retailers seem to be insisting that the book is shipping the week after next. Let's see what happens, eh?
UPDATE 2 from Mark: And, DC did end up tweeting a correction a couple hours later:
Sorry for the confusion: Justice League 5 will hit shelves on January 25th.
And in other news, Carlos D'Anda of Batman: Arkham City concept artist and comic artist will draw Justice League #8, giving Jim Lee a three issue break till he returns with #9.
Enjoyed this article? Share it!