This morning, in anticipation of PAX West, 8 Circuit Studios announced they're releasing a brand new IP called Project Genesis. The team behind the game are industry vets from companies such as Nintendo, Microsoft, and Electronic Arts, whoa re basically creating a game that will mix an FPS, starship combat, and blockchain tech into one title. You can check out part of the press release below along with the official trailer.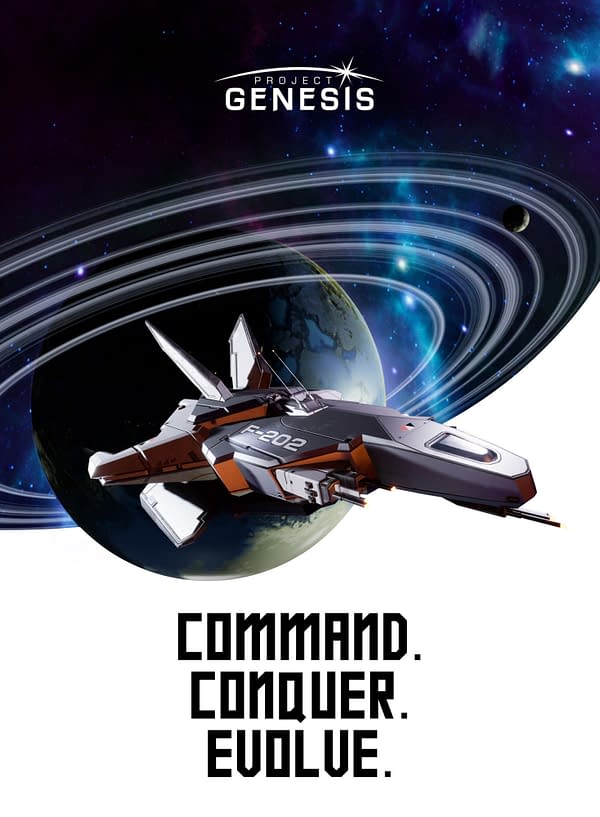 "Project Genesis is going to be a perfect fit for gamers looking for an experience that combines intense first-person shooters with white-knuckle third-person space combat," said Terry Hammer, Producer, of 8 Circuit Studios. "It's going to be far more than just a space shooter, we are going to push the whole experience by integrating the Ethereum blockchain – allowing players the ability to carry digital assets they earn and acquire, like ships and weapons, into other games."

In Project Genesis, players inhabit an A.I. that learns that it must choose between self-sacrifice to save the last vestiges of the human race, or opt for self-determination to embark on its own destiny. This AI's quest for preservation sets players out into the stars to pilot space cruisers and engage in furious combat that allows them to destroy their enemies using advanced technologies, fortify their ships from damage, and board enemy ships. Once the boarding party lands on the enemy ship, players will enter a first-person perspective as they infiltrate and eradicate enemy forces from the inside out. Destroying control points and clearing the ship gives one control over their enemy's ship. Capturing ships and completing missions generate payouts to the victor, which take the form of XP, weapons, ammo, and in-game credits
Enjoyed this article? Share it!