Playing games for money? You don't say? A new internet company wants to test their connection with a dedicated Fortnite player. The company HighSpeedInternet.com is looking for a dedicated player who is willing to play the game between June 7th and July 31st for 50 hours, all of it live on Twitch using their internet service. We have the details below and you can apply to do it here, but it's not a bad reward if you get chosen. The deal includes a brand new modem and their internet connection free for a year, so if you're a hardcore gamer and their service is an upgrade, that's a win-win.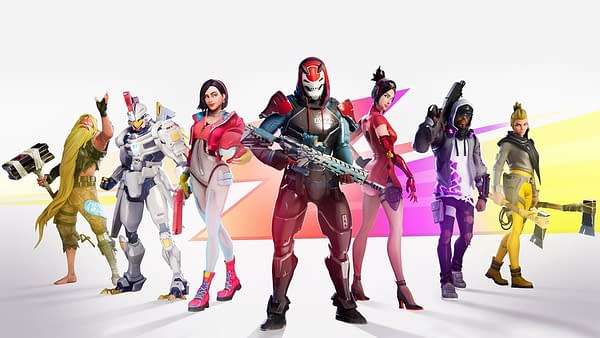 Selected candidate will play Fortnite for 50 hours at $20 per hour, totalling $1,000.
They must be over 18 years old.
They must be authorized to work in the USA.
They will play Fortnite on a console or PC that they already own.
They must also test their current internet speed with the HighSpeedInternet.com speed test and submit their test results when applying.
They must also provide their full name, address, Twitch handle, contact details (email and phone number), resume, and what type of console or PC they own.
They must report to us on how the gaming experience was with their original internet versus with their new internet.
The total prize includes the following:

$1,000 in wages (50 hours of gaming at $20 per hour)
A new modem/router combo, depending on what internet is available in their area and suggested equipment, similar to the NETGEAR Nighthawk AC1900 C7000 Modem Router combo ($200 value)
A new gaming router, similar to the NETGEAR Nighthawk Pro Gaming XR700 ($500 value)
1 year of free high-speed internet service (up to $120 per month) with the winner's Internet Service Provider of choice (up to $1,440 total value). No cash value/not transferable.
Up to $30 for the Fortnite game or any gaming additions needed.
Total prize: up to almost $3,000 in value

The winner must livestream the 50 hours of playing Fortnite on Twitch.
Application closing date: Friday, May 31, 2019
Date winner selected: Friday, June 7, 2019
Enjoyed this article? Share it!