Amiibo's Probably Won't Be Used in Super Mario Maker 2
While there are a lot of additions coming to Super Mario Maker 2, it appears the game may be taking out one element, if you trust a couple of findings. A post on the GameFAQ's site has taken note of the fact that something appears to be missing from the game that you can find in other Nintendo Switch titles, and that is the amiibo logo for games that have support for the figures. The poster uses a couple different examples of games on the market right now indicating that an amiibo can be used, but then shows that all promotion for Super Mario Maker 2 has no such indicators, suggesting they've chosen not to make the game compatible.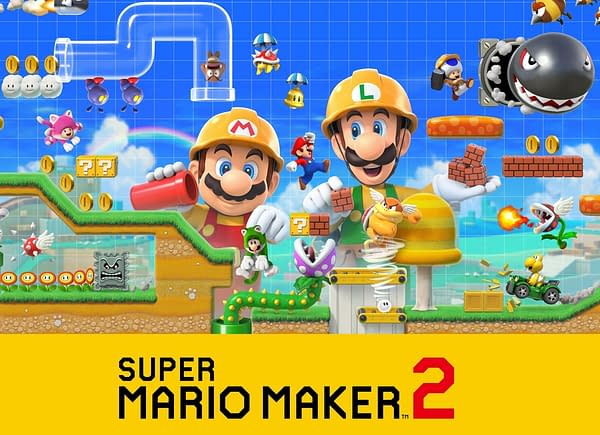 Whether or not that is true is something we'll have to properly ask Nintendo at E3, or simply wait for Super Mario Maker 2 to be released on June 28th. It seems really weird that Nintendo wouldn't add that kind of support to one of their own games on the Switch, but it also makes us curious just what any of the part or present amiibos would add to a game where you can create whatever you'd like. Unless it's giving you the ability to play as different characters in the Mario/Luigi role, or different skins to transform you into different characters when you get Mystery Mushrooms, it doesn't seem like there would be much of a point to it all beyond having a little fun with the game. But hey, that's basically what amiibos do.