Today, Fantasy Flight Games made an official announcement about the ending of Android: Netrunner, which will be happening in late October. According to a blog post from the company, their licensing agreement is coming to an end, and with it, the card game will officially shut down and stop selling merchandise related to the game. The company reassured fans that while the game was ending, it would continue to be explored for years to come. Below is a snippet of the announcement.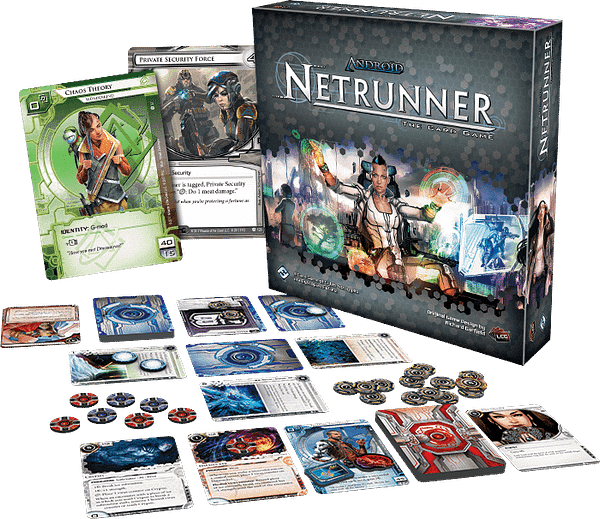 Starting on October 22nd, 2018, Fantasy Flight Games will no longer offer for sale any Android: Netrunner The Card Game products, including Android: Netrunner playmats and card sleeves. Before we reach that point, Android: Netrunner still has one final stop to make: the Reign and Reverie deluxe expansion will be the final product for the game. Featuring cards for every faction, Reign and Reverie is a celebration of all things Android: Netrunner, and an appropriately climactic conclusion to the game's six-year run. What's more, while Android: Netrunner is coming to an end, the worlds of Android will continue to be explored, from the gritty streets of SanSan to the warring colonies of Mars, in future products from Fantasy Flight Games.
Enjoyed this article? Share it!