Aquaman is Coming to LEGO DC Super-Villains as Movie DLC
WBIE and TT Games are throwing a movie tie-in into the world of LEGO DC Super-Villains as the film version of Aquaman will be coming as DLC. Specifically, you're getting a couple of packs that will include a series of characters from the movie, a level for the world of Atlantis, and an adventure/side quest involving those characters as you will be able to play as Aquaman or Mera. The first pack will be avaliable on December 4th, while the second will be release on January 8th. You can get them as part of the Season Pass if you don't own it already for $15, or just the two of them together for $6. Here's a little more info of what's in store.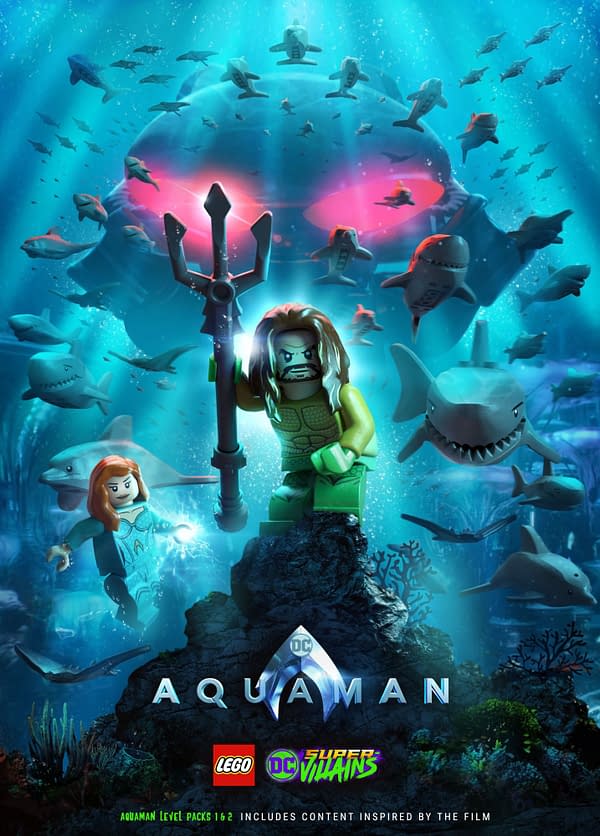 The action-packed Aquaman movie packs offer players the chance to control DC's legendary pair, Aquaman and Mera, in the underwater kingdom of Atlantis. It's up to them to lead their people against Aquaman's brother, Orm, who seeks to unite the seven kingdoms against the surface world. The packs expand the main game's already large roster of over 150 iconic DC characters. The first pack adds new playable characters Aquaman (Gladiator), Black Manta (Movie), Mera, Orm (Gladiator), King Nereus and Queen Atlanna. The second pack adds new playable characters Aquaman (Movie), Vulko, Trench Creature, Murk, Brine King and Orm (Movie).