Back to School Gear: We Review Jinx's Overwatch Backpacks
The next couple of items that came in our large shipment of Overwatch gear to review from Jinx were a pair of Overwatch backpacks. Just in time for school, no less! While both of these may look similar, they actually have a few differences that we're going to go over that may influence what you decide to buy.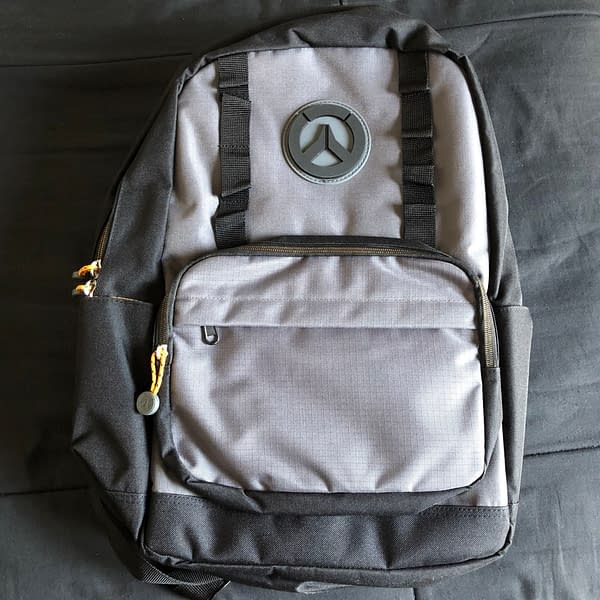 Let's start with the gray version which the company is calling the Payload Backpack. As you can see, comes with the Overwatch logo on the front with a couple of straps to link anything long through. The zippers actually use cords instead of the traditional metal handle and have the Overwatch symbol to pull with. The backpack itself is made from a polyester fabric which can resist a little bit of water but nothing super intensive.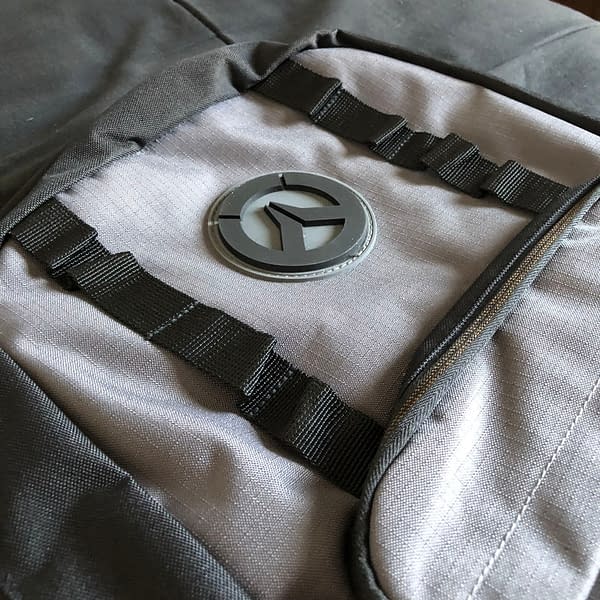 The front pouch is basically your all-in-one storage compartment where you have a couple slots for pens and pencils, as well as a back pouch, a net with a zipper, and the pocket itself. Not to mention another picket on the front of this one that acts like a side pouch for small electronics. These two areas serve as storage for everything smaller and are easily accessible, complete with the orange coloring from the game.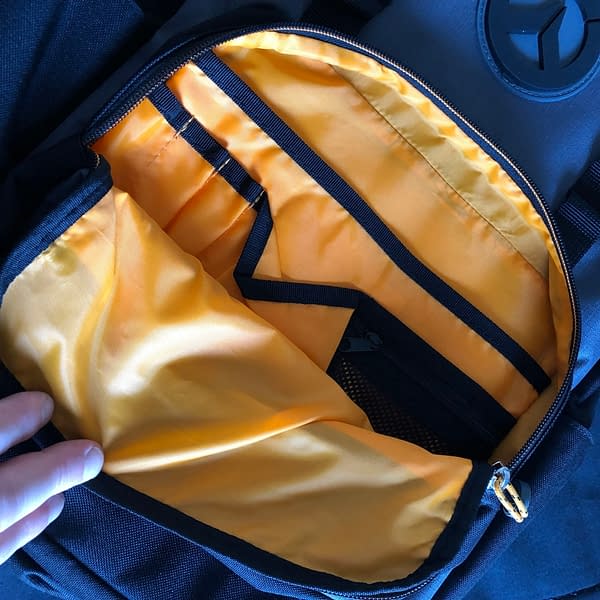 The main compartment of the backpack is divided into two sections. The first comes with a net and will primarily serve for you to store books, papers, and other bigger materials in. The second area with a divider in the middle is the laptop storage, which can fit almost any 15" laptop in it. The padding is about as good as you'll find in any proper laptop bag, making this more than adequate to serve as storage for your system.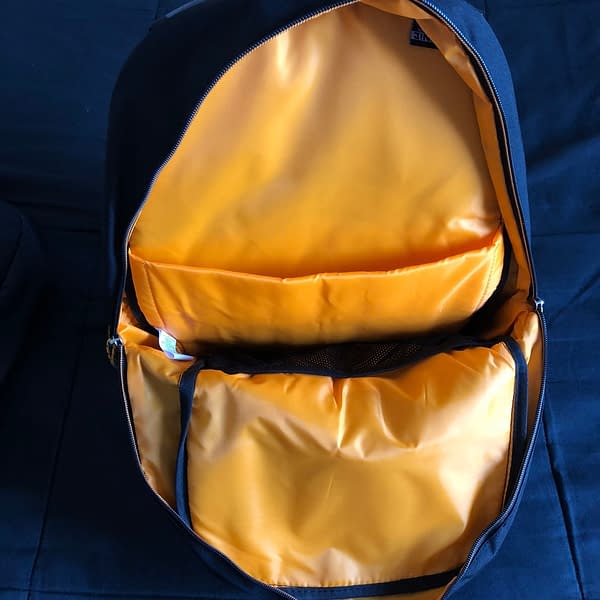 The back of the backpack comes with a padded back panel that is one of the softest versions we've ever felt. It doesn't rub or move your clothing around, it doesn't trap a ton of heat or cause you to sweat, and it adds some needed cushioning while lifting your gear around. The straps come with the same materials and are decently adjustable for almost any sized person. Overall, this is a fine backpack for kids or adults to use.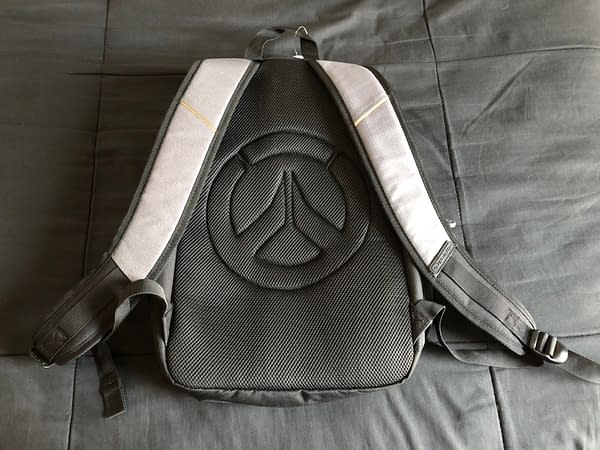 The second bag, known as the Blackout Backpack, is roughly 90% identical to the Payload bag, but with a few minor alterations. The first is that there's only one front pouch pocket instead of two. Inside of it is a divider with two pockets on the front and a bigger pouch behind the divider. More room in this section, but not as much storage as the other when it comes to smaller items and electronics. Also, the straps are gone from the top of this bag, leaving just the Overwatch logo.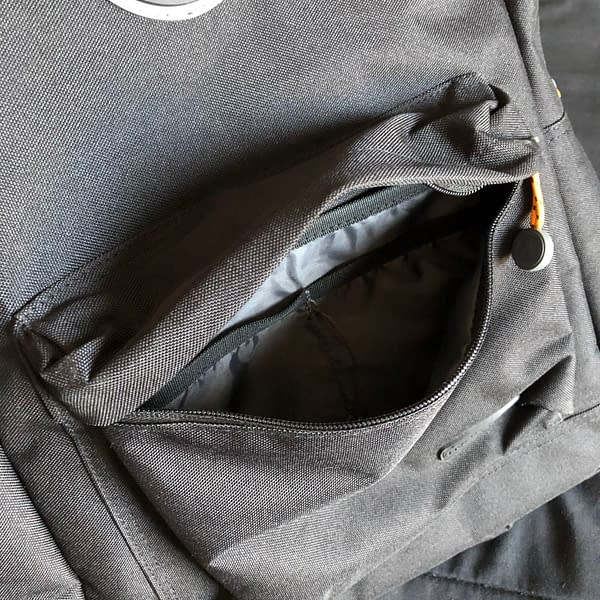 As for the main bag itself, the laptop divider is still here, however, there's now a third area where you can store loose materials like papers that aren't really connected or stored in anything. So while the space hasn't changed, you have a little bit more in options for sorting and storage of bigger items.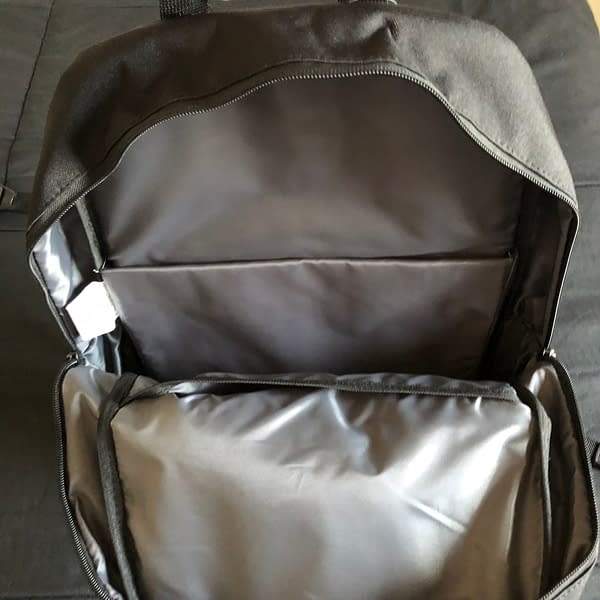 In our opinion, both Overwatch bags are good for what you need, but they serve two different kinds of people. The Payload bag is for a college student on the go or someone who is more mobile when it comes to work. The Blackout bag seems more for kids who haven't graduated high school yet. Options for storage, but not so many pockets as they don't need that much stuff to be stored, and it helps keep them organized better. The Payload bag will run you $45 while the Blackout bag is only $35. You can't go wrong either way, it just depends on what you need them for.