Bike Mechanic Simulator 2023 Releases New Free Demo
Right now, you can give Bike Mechanic Simulator 2023 a try through a free demo as part of Steam Next Fest, happening now.
---
Manager Games and Punch Punk Games have released a new free demo for Bike Mechanic Simulator 2023 as we wait to see when the game will come out. The game was revealed last year as the developers want to have you managing your own bike shop from humble beginnings all the way to being the place everyone goes to for help. You know, like pretty much every career simulator game on the market. The one bonus to a lot of this is that while other games simplify what you need to do, this one actually has real mechanics of bike repair. We're not gonna say you can learn to repair a bike through the video game, but its pretty close to accurate. You can play the free demo as part of Steam Next Fest as we speak.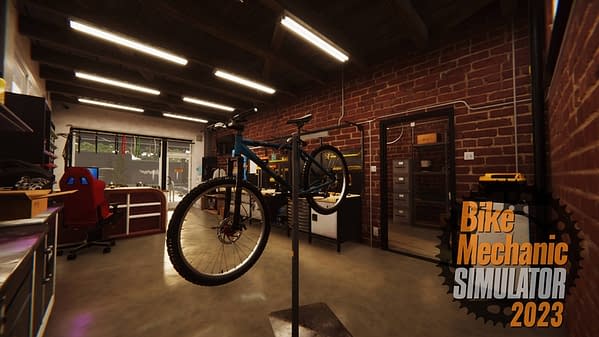 Bike Mechanic Simulator 2023 is a realistic simulator where you can learn the ropes of the bike mechanic and progress in running your workshop. The gameplay involves repairing, servicing, and bike assembly within the jobs received for completion. The player's role is also to maintain the workshop with its tools and repair stand. The final version of the game will combine the main story mode with the sandbox mode. The core theme will be focused on the expansion of your workshop into a multi-room one equipped with more and more sets of tools. In terms of the storyline, it will evolve around various events and the renovation of an antique bicycle. In Bike Mechanic Simulator 2023, you'll find a wide range of bicycle variants, starting from city bikes, mountain bikes, and road bikes as the main category. Each model has a dozen of various components.
Bike mechanic career with various jobs;
Servicing, repair and bike assembly;
Many bike types and their components;
Story mode combined with sandbox mode.