Round8 Studio and Neowiz revealed today that they will finally be releasing Bless Unleashed for PC sometime in Early 2021. The game was released back in February by Bandai Namco for consoles and has done fairly well for itself there. Now the PC version looks to take that and make the game even greater for people to take on the action MMORPG. You can check out the trailer below along with more info from today's announcement. We're guessing we won't find out until around the holidays when the actual release date will be.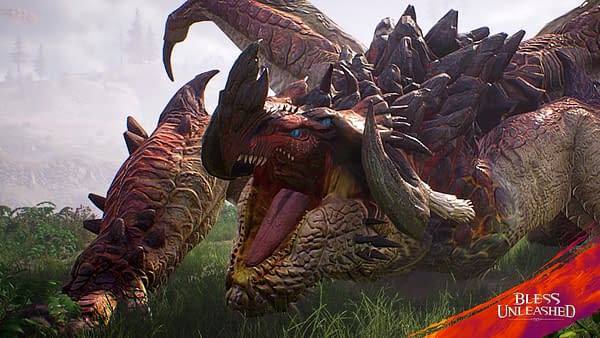 Explore the massive and yet lively world with your allies and friends. Or embark on a epic adventure alone and challenge yourself.From the weapons you wield to the skills you unlock, you have full control of your character's development and actions. Every choice you make in the world of Bless will shape your story. Forge your destiny and make your adventure a part of history. Bless Unleashed is an action MMORPG that takes players on an epic journey across a dynamic, sprawling world and tests their mettle against vicious monsters and in perilous dungeons. Built on the Unreal 4 Engine, Bless Unleashed also features unrivaled graphics for the genre that really immerse players in the vibrant landscapes. Deeply rewarding combo-driven gameplay mechanics and a persistent progression system also add to the complexity of the game.

"We are absolutely thrilled and excited to be able to announce that we are in preparation for our Bless Unleashed PC platform launch! Bless Unleashed is a dynamic combat-driven, vast open-world MMORPG, and our players will be able to explore the world of Bless Unleashed and experience the treacherous, and menacing dungeons with other friends and foes right from your PC." said Jason Park, Round 8 Studio's Head of Development.
Enjoyed this article? Share it!