Much like how Overwatch has skins from the Overwatch League, Call Of Duty: Modern Warfare is getting skins to match the new Call Of Duty League. In a now-deleted blog post, Activision revealed this week that they will be adding all of the teams from the league into the system. As you can see from the image below, you'll be able to deck your characters out in everything from jackets to camo patterns to team logos on everything. These designs are going to be the same ones you see during competitive gameplay when the league launches so you can tell them apart.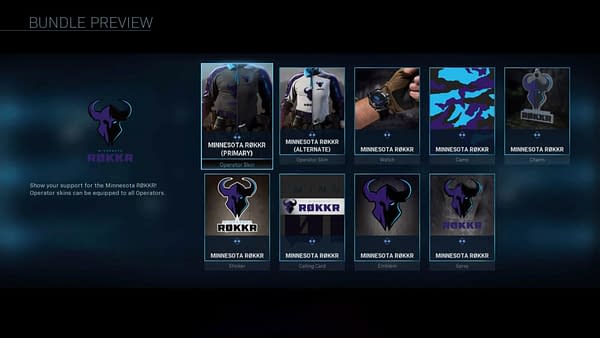 It appears the system is designed so that once you decide you want to purchase something, you'll be buying it as a bundle as opposed to individual items. This means those of you who are looking to mix and match won't have a chance to do so. And that means you'll need to pick a team to spend your cash on as you'll only be getting that team's gear per bundle. Each bundle comes with home and away uniforms, a watch, a camo design, a charm, a sticker, a calling card, an emblem, and a spray. The League will kick off on January 24th, which is when we're guessing these will all go live.
Enjoyed this article? Share it!