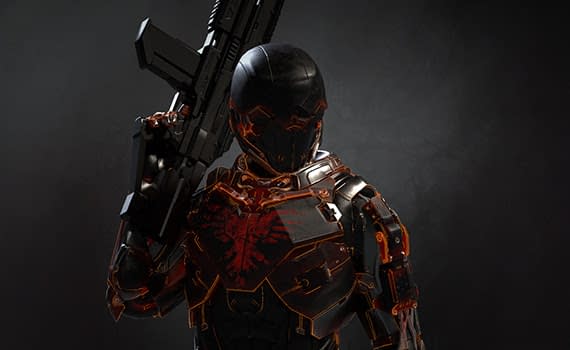 CCP Games has sent out emails to those with Dust 514 accounts asking them to claim their Dust 514 name and veteran rewards, which will be carried over to a new shooter being made by the company. That first person shooter is currently going by Project Nova, and is being headed by the former Dust 514 team. Project Nova could be a remake of Dust but we honestly don't have much information about the project at all. We just know the two games will be connected in some way.
The email reads:
Take advantage of this limited – one time – opportunity and claim a single DUST 514 character name, belonging to an account that is registered/linked to this email address. The name will be carried over to a new first person shooter being developed by CCP Games.

You must claim your DUST 514 name by 28 October 2018, as all unclaimed characters and accounts will be reset and their unique names will be made available to other players.

Any potential DUST 514 Veteran Rewards will only be made available to accounts that have claimed a character. As the first exclusive Veteran Reward, we will drop the "PHOENIX" Dropsuit, representing the rebirth of the mercenaries, its firmware being designed by Arkombine and issue to Molden Health veterans only.

Unclaimed names will be wiped with no chance of Veteran Rewards.
We asked CCP Games for comment and will update when we hear back.
Enjoyed this article? Share it!