"We. The Revolution" is a Great Concept with Decent Execution
[rwp_box_recap id="0"]
Klabater and Polyslash's We. The Revolution is a unique in both gameplay concept and art-style, as it puts players in control of a Tribunal Judge during the French Revolution. Players will need to pass sentences, play the politics, and do everything in their power not to be the next one brought to the guillotine.
The game intentionally puts players into morally ambiguous situations, however the players decisions will be the exact opposite. As a Tribunal Judge, the player has complete power over the life and death of the defendants brought before them. That power can either be used for personal ends or to shape the fate of the revolution itself.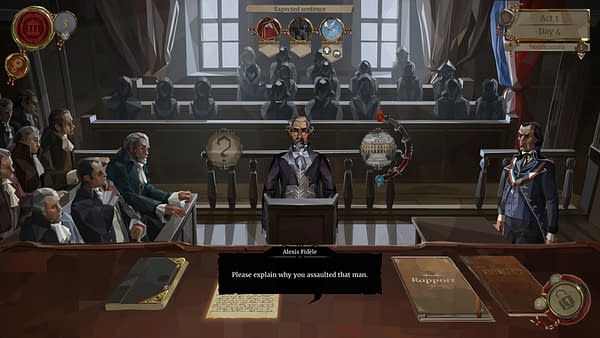 Gameplay is comprised of courtroom sessions, collecting information from agents, giving speeches, and weaving through some political intrigue. There's not much action to the game, despite the incredibly high death toll, because it's geared toward history fans and those who love to explore moral dilemmas, make complex choices, and navigate an extremely tense political atmosphere.
We. The Revolution is a fantastic game concept, and the execution is often on-point, however the controls are often wonky, and you often don't have enough information to pass judgement. But you are expected to do so nontheless, which is a kind of stress that can absolutely keep you up at night.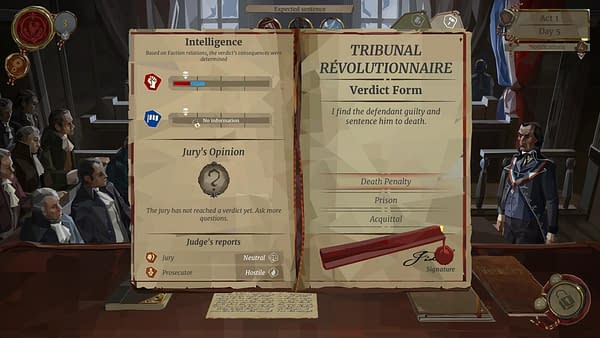 We. The Revolution has had a ton of promise since the first time BC saw the game way back at a PAX West meeting two years ago. While it's gained quite a bit of polish since then, the game could still see some improvement. However, that's not a bad thing.