[REVIEW] "Divinity: Original Sin II" Definitive Edition is Almost Perfect
[rwp_box_recap id="0"]
Larian Studios' Divinity: Original Sin II – Definitive Edition for the Nintendo Switch is quite possibly a perfect game. Which shouldn't be a surprise, because Divinity: Original Sin II was pretty damn perfect when it released back in 2017 for PC. It's a modern RPG designed to look and feel reminiscent of classic RPGs like Baldur's Gate or Planescape: Torment. And that's exactly the type of game that gets me excited, because like many gamers, I have plenty of fond memories of those games and their derivatives.
The Switch edition does come with a noticeable downgrade in graphics due to the lower performance specs of the hybrid console. However, the downgrade doesn't cause too much of a problem, and the game only appears blurry every now and again during regular gameplay. The biggest downgrade in visuals comes when you play the game in handheld mode, however, the smaller screen makes the lowered resolution work pretty well. Especially if you tend to play DOS2 zoomed as far out as possible, like I do.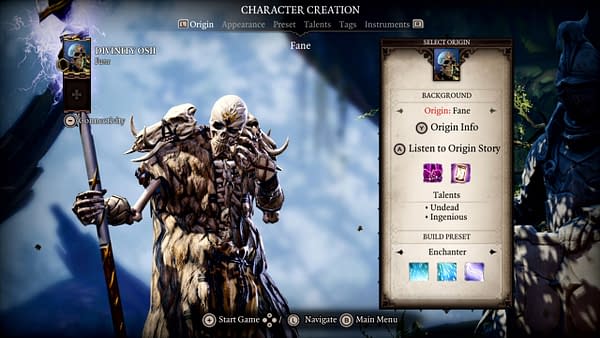 However, the Switch edition has solid performance and the small handheld screen is capable of displaying all the text and UI elements you need to play the game without cluttering the screen with too many elements. Which is a surprise since there are plenty of Switch games that become hard to read the second you put them in handheld mode.
And if you own the Steam version of Divinity: Original Sin II – Definitive Edition, you can utilize the cross-save support system to carry saves from Switch to PC and back again, so you can play on the go with the Switch and then transition back to your home PC when you get back from your travels. Which is honestly a fantastic feature.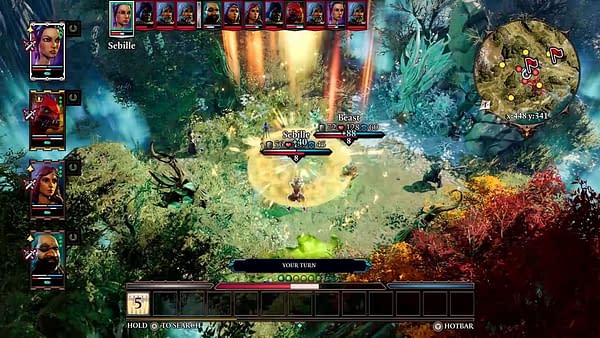 Sure, other Switch games all play fine in docked mode with a TV, but that won't beat the PC version of the game on graphic fidelity. So having the extra flexibility is fantastic. It also means you don't have to start the game over from scratch like you do with most other Switch ports.
Long story short, it doesn't matter much which platform version of Divinity: Original Sin II – Definitive Edition you pick up. The game itself is absolutely fantastic and the Switch port is as flawless as a console edition of a PC game ever can be. Plus, it's a great addition for any Switch owner, because who doesn't need a classic turn-based RPG in their library?