It was only a matter of time before someone with the video editing skills and the talent to capture every nuance between Fortnite and PUBG would finally make an epic film about it all. That's what we're getting today as this fan-made film is going viral on social media today, showing the hardcore but laggy world of PlayerUnknown's Battlegrounds clash with the tower-building freaks in Fortnite. All kidding aside, this video was made by Nukazooka, who you may remember for doing a few of these types of videos over the years about Pokémon GO and GTA, among others.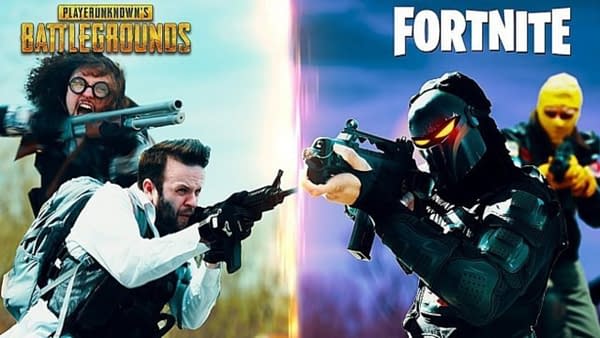 Quite honestly, the video is a masterpiece and makes for of everything it should at the right moments, and shows off how fun and ridiculous and glitchy and salty all the games can be. So if you have a love for either one, this is a must watch. And if you get offended by the issues either one has, good! We've been seeing some people post a little bit of hate on social media for them picking on "minor flaws" in each game. That's part of the fun of a parody video. Take a page from MST3K, just say to yourself "It's just a video, I should really just relax."
Enjoyed this article? Share it!