Abyssal Arts came out of the gate swinging at PAX East with their own tactical RPG that caught our attention and made us smile when we were finished called City Of The Shroud. The game has an interesting mechanic where you can build up moves and make multiple hits depending on who you're fighting, who you're fighting with, and what their skill set is currently at. As you see in the gallery below, there's an action wheel that pops up that has a running charge timer on certain moves that you can chain together into combos, and if you selected the right paths you can connect five-hit combos that will absolutely devastate your opponents.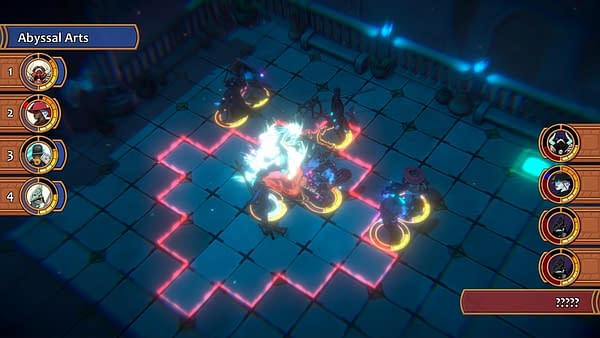 What little we saw of the story is a blend between being humorous and making fun of the way heroes are made in RPGs and serious in the nature of what you becoming a hero to the people means in the game. When the game is finally released it will come out in chapters for you to download as the story develops, but for now, we're going to be waiting for a proper release until 2019.
Enjoyed this article? Share it!