Fans of Final Fight and Street Fighter Alpha 3 are about to have a field day as Capcom officially revealed that Cody Travers has returned to the series in Street Fighter V: Arcade Edition, and he looks handsome as hell! The news dropped early this morning as the company posted his reveal and let fans know he would be available in the game starting on June 26th for either a $4 download or immediately on that date with your Season Pass.
The bio (which we have below) now makes Cody the mayor of Metro City, meaning he has both a city and a public image to protect. Enjoy the reveal trailer, starring Kenny Omega as Cody and Xavier Woods as the unknown voice on the phone, reenacting the opening of Final Fight!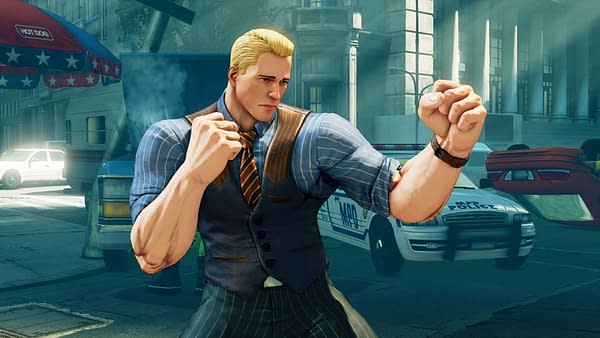 Hailing from the beat-em-up series Final Fight – where Zeku's pupil Guy was also introduced – Cody first appeared in the Street Fighter series in Street Fighter Alpha 3. Unable to adapt to the peace, Cody was repeatedly thrown into prison – or returned voluntarily – after causing havoc in the streets by fighting through any conflict he could find. He casually broke out of prison in Super Street Fighter IV to search for a cure for his boredom, but ultimately returned by his own free will. In Street Fighter V: Arcade Edition, Mike Haggar exonerates Cody of his crimes, which leads to him being the new mayor of Metro City. Though he constantly complains, Cody secretly finds a glimmer of joy in his new position. However, this doesn't ultimately stop him from solving problems with his bare hands, knives, or pipes…
Enjoyed this article? Share it!