Developer White Rabbit and publisher Adult Swim Games have released a brand new gameplay trailer for their upcoming title Death's Gambit. If you haven't had a chance to check the game out yet, this is basically an action platformer that incorporates RPG elements to make this fine game where you play a resurrected knight going through and killing off demons and beasts who control the land. But at what cost?
We've seen bits and pieces of the game up until now and it looks like it has great potential to be an indie hit, if they manage to find the right audience for it. The game is set to be released on August 14th for PC and PS4.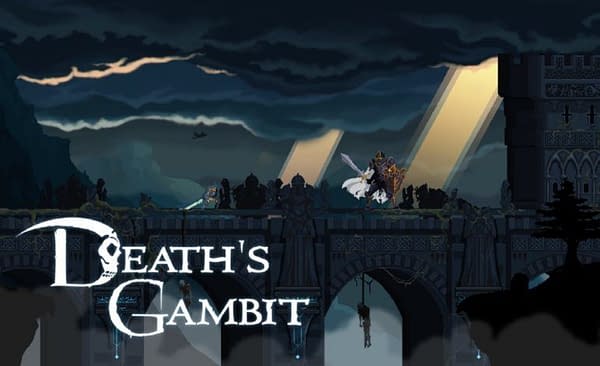 Death's Gambit raises you from the dead to wage war against gruesome enemies and legendary bosses as an agent of Death. Wield an arsenal of uniquely powerful weapons and abilities in wickedly challenging battles that demand strategic thinking and precise skills. Explore Siradon, a vast, unforgiving land of dark forests, medieval ruins, frozen wastes and more. Death's Gambit delivers a rewardingly non-linear adventure; discover secret treasures, multiple routes connecting different areas, and a menagerie of twisted characters who may help or hinder your journey.
Enjoyed this article? Share it!