After not really hearing much from Defiant Development after releasing Hand Of Fate 2 last year, the company announced new DLC is coming. The company only released a small bit of info and a trailer with the news that a free update would be coming to almost every console today, with the Nintendo Switch coming soon. You can check out the trailer for it below.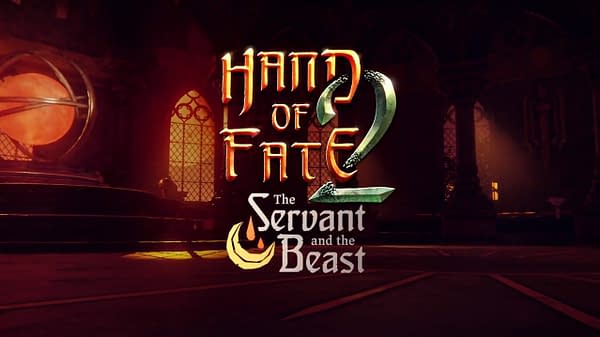 After striking a desperate bargain to escape the fighting pits, the hero must embark on a vengeance-filled quest alongside their newly found companion. Veles the Shadow Beast has a number of dark powers to aid in combat, and the new story quest also adds powerful equipment, mysterious encounters and a shadowy new faction.
Enjoyed this article? Share it!