Posted in: Devolver Digital, Games, Video Games | Tagged: Devolver Digital, Summer Game Fest
---
Devolver Digital Reveal Multiple Games During Devolver Direct 2023
Check out the Devolver Direct livestream, which aired the first day of Summer Game Fest 2023, showing off five new titles.
---
Devolver Digital held its annual anti-livestream event, Devolver Direct 2023, showing off five new games they're working on releasing. Nina Struthers was nowhere to be found, but in her place is the long-forgotten mascot of the company, Volvy! And in digital AI mode now as they used a robot of him to make several new games. Five, in fact, as they highlighted the new games they're working on. We got the company notes on all of them below along with the video!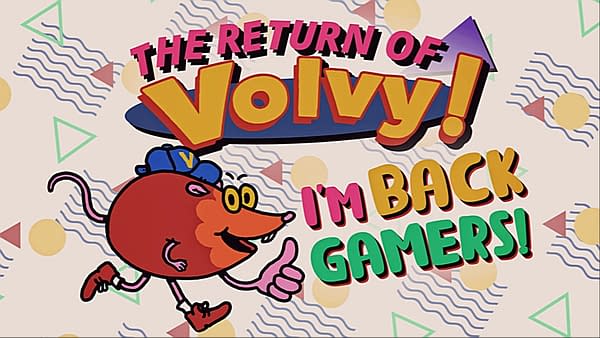 Baby Steps
Get ready to fall for Nate in Baby Steps, a literal walking simulator featuring fully simulated physics-based walking in a world that seems to come alive with a dynamic soundtrack built out of 420 beats and vibes. Take a trek up a lengthy mountain-sized mountain that you can explore at your own pace, or slower, in your fully dynamic onesie soilage system. Also, there are non-collectible hats.
Human: Fall Flat 2
Human: Fall Flat 2 is the bigger, better and clumsier sequel to the puzzle-platformer global sensation featuring brand new levels, customizable characters and even wilder physics-based fun. Each intricate level comes packed with new toys and devices to fiddle with as you solve a range of fiendish puzzles on your own or in teams of up to eight friends. A new physics engine, new gameplay interactions and new mechanics will make every session uniquely silly and more dynamic than ever before. Along with refined controls, visuals and music, Human: Fall Flat 2 is a slapstick experience unlike any other.
The Talos Principle II
Revealing a massive new world of puzzles, The Talos Principle II arrives on PC, PlayStation 5 and Xbox Series X|S later this year. The Talos Principle II greatly expands on the beloved original with more mind-bending puzzles to solve, new puzzle mechanics, a richer storyline, more secrets to uncover and the biggest, weirdest world Croteam has ever built. Set in a distant future where humankind has long been extinct, human culture lives on through interminable robots made in our image. Embarking on a quest to investigate a mysterious megastructure, you will be confronted with questions about the nature of the cosmos, faith versus reason and the fear of repeating humankind's mistakes. Familiar puzzles will return in The Talos Principle II, accompanied by unique new gameplay including mind transference and gravity manipulation. There's also a deep character-driven story with multiple endings to lose yourself in, and a series of strange, stunningly beautiful environments to explore—including a city on the brink of a paradigm shift and an island holding the keys to the future.
Wizard With A Gun
Starting from the beginning of your wizard's arrival upon The Shatter – a broken world slowly being invaded by chaos – it's up to you to adventure through this world to collect resources, build out your tower and the helpful machinations within and push back the encroaching chaos. There is a helpful tutorial along the way, though a lot is still left to mystery and for you to discover. The experience ends after the first boss is defeated in the starting biome – The Imperium. However, eager wizards can keep exploring The Imperium as long as desired to find and experiment with higher-level loot dropped by downed Gunslingers… The full game will see players opening up more and more of the world with new biomes and even more complex crafting recipes and more imposing enemies. Additionally, the game will support online cooperative play at launch.
Sludge Life 2
Volvy's hype-filled pre-show featured the exciting June 27 release date announcement of Sludge Life 2, along with an exclusive standalone Steam demo that offers up a short slice of what happens to GHOST and the crew before BIG MUD "sells out." Announced today with a new gameplay trailer during the Devolver Direct, this standalone teaser for Sludge Life 2 tasks players with helping Big Mud rediscover his mojo by exploring his recording studio, interacting with idiots, uncovering secrets and photographing cats.
---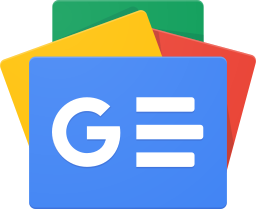 Stay up-to-date and support the site by following Bleeding Cool on Google News today!