Donkey Kong Country: Tropical Freeze Taken Off Wii U's Digital Store
In case you've been holding onto a copy of Donkey Kong Country: Tropical Freeze on your Wii U, you're probably the last people who will be able to own it on that console. Today, in preparation for the game to be released on the Nintendo Switch, it appears Nintendo have deleted the game from the Wii U digital store. Several fans caught the change and reported in on the console's subreddit, with a few taking mentioning that you could buy the game up until Sunday evening. The news has been confirmed since by other outlets and players in both the United States and Canada that the game is gone.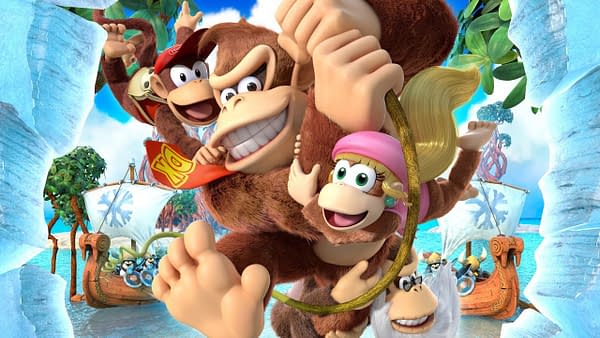 Now it is Nintendo, they're not completely heartless. It's been tested that if you already own the game and deleted it, you can redownload it using the menu options so current Wii U owners are not left in the dark. But the speculation right now is that Nintendo removed it temporarily because the game was currently for sale on discount and the company would like to get the fill $60 from you on the Switch rather than have you jump back to the Wii U and get it for $20. We're guessing it will return after six months in time for the holidays.