EA Sports announced today that they will be delaying the reveal of Madden NFL 21 this week due to the ongoing protests happening in America. All throughout the country this weekend, protests and riots have been happening over the death of George Floyd, which has caused great unrest and forced the conversation of race relations in America back to the forefront. So today, EA Sports issued a statement saying they would be delaying the reveal.
Tomorrow, we has committed to celebrating Madden NFL 21 with you, but we're not going to do that now. We stand with out African America/Black community of froends, players, colleagues, and partners. Out immediate attention is on actions we can take to drive change against the iunjustice treatment and systemic bias that is plaguing the nation and out world. We'll find another time to talk football with you. Because this is bigger than a game, bigger than sports, and needs all of us to stand together and commit to change.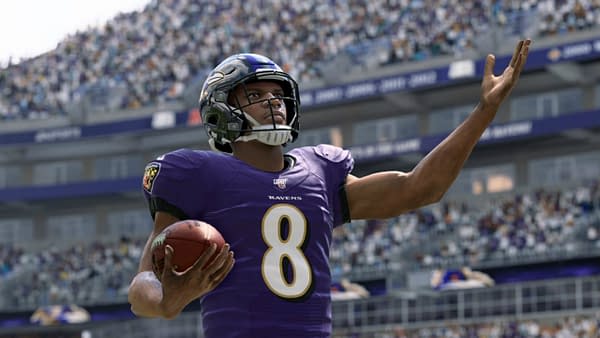 The NFL itself issued a similar statement this week, as they move forward to promote awareness about the situation in their own way. No word yet from the company when the Madden NFL 21 reveal will happen down the road, but they are correct, there are bigger issues at play right now than a video game.
The NFL is greatly saddened by the tragic events across our country. The protesters' reactions to these incidents reflect the pain, anger and frustration that so many of us feel. Our deepest condolences go out to the family of Mr. George Floyd and to those who have lost loved ones, including the families of Ms. Breonna Taylor in Louisville, and Mr. Ahmaud Arbery, the cousin of Tracy Walker of the Detroit Lions. As current events dramatically underscore, there remains much more to do as a country and as a league. These tragedies inform the NFL's commitment and our ongoing efforts. There remains an urgent need for action. We recognize the power of our platform in communites and as part of the fabric of American society. We embrace that responsibility and are committed to continuing the important work to address systemic issues together with our players, clubs and partners.
Enjoyed this article? Share it!