Electronic Arts and Steve Aoki Launch Need for Speed No Limits Content
Some cool new content comes to Need For Speed No Limits as Electronic Arts and Steve Aoki have partnered up for some collaborative additions. A new update launched today with an immersive in-game event hosted by Aoki himself, where he will appear as an in-game character and challenge players to compete in a series of events to unlock his exclusive Neon Future car body kit for the Nissan 240ZG. Along with that, songs from his Neon Future III Remix soundtrack will be playing during these races to get you fueled to play the game. Here's a little more detail on the car from the announcement.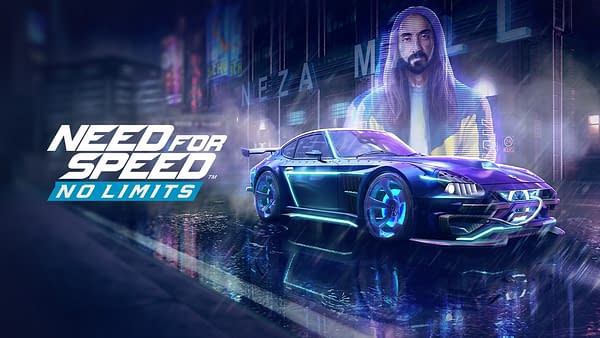 The body kit was designed in collaboration between Aoki, the Need For Speed No Limits development team and the creative team at Impact Theory, and features a wicked futuristic, cyberpunk aesthetic design. This is the first time in the Need for Speed franchise's 25-year history where a celebrity has directly worked with the development team to design a car.
The update was totally free to download starting today and, as far as we can tell, you'll only have a limited time to play it and gain the new additions. If you're still digging on the game, now is a good time to jump in and claim your gear.