After an inadvertent leak this morning, Electronic Arts revealed that a new Star Wars game is coming with Star Wars: Squadrons. Whether or not this was a choice by EA Games or not is currently up for debate, as Venture Beat pointed out this morning that the game was leaked on Xbox's official store. Technically the game had been leaked once before a while back on, ironically enough, the PlayStation Network as Star Wars: Project Maverick clear back in March. But EA has been pretty tight-lipped about what it could have been up until now. Based on the timing, it would make sense that this would have been one of the big features of EA Play, which would have taken place during E3 2020. So it's probably a given that this was going to be released sometime this month anyway.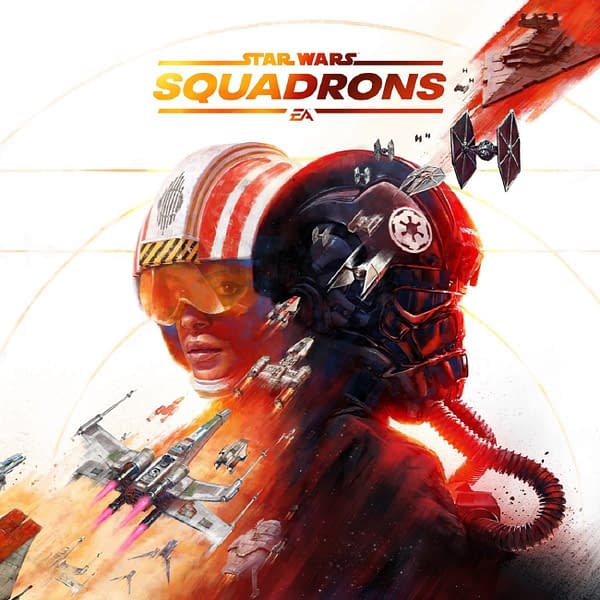 As far as the reaction online at the moment, the overall consensus from people is that people are hoping the game will be good. The past few years of Electronic Arts and Star Wars games have been rocky, but slightly becoming promising. Fans were originally excited to see Star Wars: Battlefront II until it got criticism for the way online content was handled as well as the storyline. However, the company made up for that with Star Wars Jedi: Fallen Order, which received great praise from the gaming community and Star Wars fans alike. If the title is any indication, it looks like we're going back to getting another X-Wing action title where you pilot various ships in dogfight combat. This could be really awesome depending on how they approach it, or possibly lame if it's just an excuse to go play the Hoth battle for the thousandth time. We'll see what it ends up being as the livestream for the trailer will take place on Monday, June 15th at 9am PT.
Enjoyed this article? Share it!