"Endless Legend" Double Vinyl Release Is Coming In August
Some cool news for Endless Legend fans as the game will be getting a vinyl release for the soundtrack next month with select tracks. This album is basically a compilation of all their best works from the Definitive Edition, as well as having tracks from the expansions like Echoes of Auriga, Shifters, Tempest, and Symbiosis. You can already pre-order the album for $40 on G4F Records' website, which will eventually ship out at the end of August and early September. Here's a little more detail on the album from the label itself. Which, incidentally, loving the white vinyl on the image below!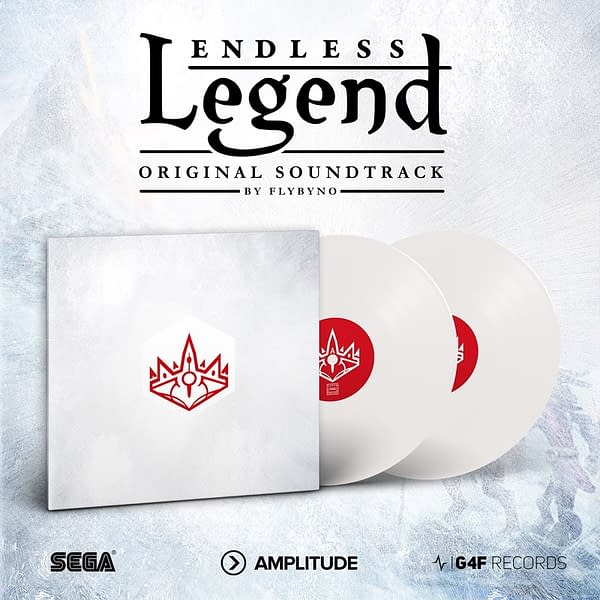 The vinyl edition of Endless Legend includes a selection of the best music from the original game and its extensions: Endless Legend – Echoes of Auriga, Endless Legend: Shifters, Endless Legend – Tempest, Endless Legend – Inferno and Endless Legend – Symbiosis. The edition incorporates two white vinyls in a bag in the colors of Endless Legend. Winner of the 2014 Ping Awards for the best soundtrack, the orchestral soundtrack composed by FlybyNo offers an epic epic through the world of Endless Legend. Mixing various instruments from all walks of life, Scoring Orchestra singers and FlybyNo synths, the Endless Legend soundtrack has become one of Endless fans' favorites.