Epic Games Store Paid A Lot To Make "Zombie Army 4" Exclusive
Everybody's got a price, and apparently, Epic Games was able to find the amount Rebellion Developments needed to make Zombie Army 4: Dead War exclusive. Previous to last week, the developers said they would need a good reason to make the PC version an exclusive to the Epic Games Store. Well, money is a really good reason, as reported by Destructoid, the people at Epic are apparently throwing cash around like they're Ted Dibiase to get titles under their banner. Here's a snippet from the article.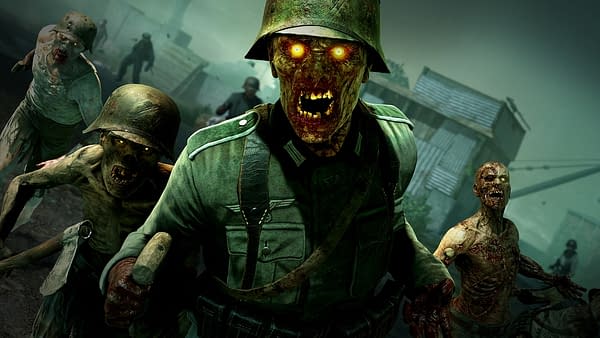 At an on-stage interview at the Develop: Brighton conference this week, co-founders Jason and Chris Kingsley spoke about what prompted their stance reversal on making Zombie Army 4 exclusive. Both admitted the previous interview was "embarrassing" to give, but were willing to concede that the choice ultimately came down to the almighty dollar. "Generally I think I would prefer not to do exclusives but I understand Epic's position with it, and quite frankly they are paying through the nose to build their store," Jason stated. "All credit to them, it's fantastic, and we'll take some of their money, thank you very much."
So all that Fortnite money they got isn't just sitting in a vault for them swim in, it's going somewhere specific in order to build up their library. The question moving forward, now that it's pretty much well-known at this point… How much money can some companies bleed them for?