Bestheda released a new live-action trailer for Fallout 76 that taps into some good 1960s vibes. And the nuclear apocalypse, of course.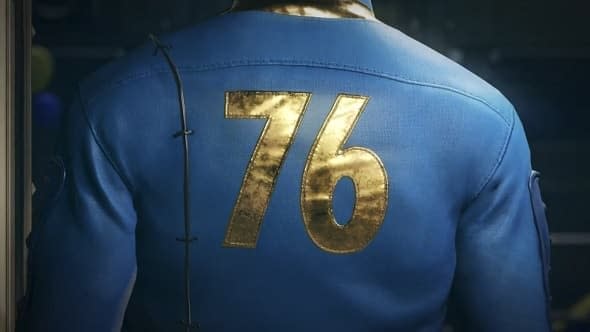 Fallout 76 is just around the corner now. The beta launched last week on Xbox One and is set to land on PC and PlayStation 4 tomorrow. Fans of the series are undoubtedly questioning what the game will look like, foregoing the trademark single-player RPG format of the series for an online experience. The Fallout community knows what it wants from a Fallout game. Seeing if it translates into a PvP survival game is still a big question mark.
Regardless, with the full game out November 14, new trailers are here. Bethesda released a fun live action one to get you excited for the frolicks you and your friends will get into in Fallout 76. In the trailer, we can see stand-offs, wanton glee, hanging out with pals and, of course, a nuclear explosion. Set that all to The Beach Boys and you have a neat little trailer. You can take a look at it here:
I'm going to be fascinated to see just what kinds of interactions could come of online play in Fallout 76. The staples of this world lend could translate in new, interesting ways. The idea of this being set only 25 years after the nuclear bombs went off provides a lot of space for Bethesda to play. As you see in the trailer, they're really pushing the monster design in this to a new level. Taking all those down with some pals could be a great ol' time.
Enjoyed this article? Share it!