In all my years of running role playing game sessions, there hasn't been a single game aid that I've found more handy than simple NPC data cards. They are a must-have item for all of my games, since I really don't like scrambling through myriad books and codex's looking for that perfect foe for an encounter.
Fantasy Flight Games has been putting out Adversary decks for their assorted Star Wars settings for years, but I am particularly excited about this next set of cards, which will take the galaxy of role-playing straight into the Clone Wars era of the saga.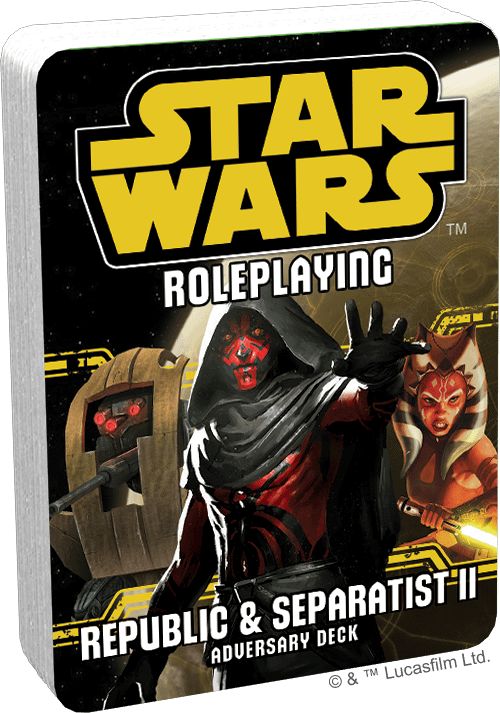 There is no end in sight for the war that engulfs the galaxy. As soldiers of all ranks grow weary and Jedi struggle to keep the peace,the most iconic characters in the Star Warsgalaxybegin to forge a new path for the future.
Designed to complement the Collapse of the Republic sourcebook, the new Republic & Separatist II Adversary Deck has new cards for 20 of the NPCs and adversaries that are detailed in the book. The cards are laid out with art and stats on one side, with equipment and weapons on the other: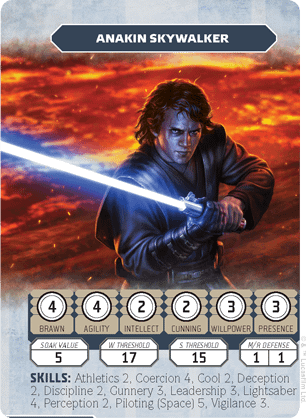 There's something really comforting about just being able to grab all of the cards you need for an RPG session up front. I always have my adventure points sketched out on index cards, with the NPC cards for each encounter paper clipped to them. It makes for a very organic gaming experience!
The Republic & Separatist II Adversary Deck is available for pre-order from your favorite game store now, and will carry a suggested retail price of $6.95.
Enjoyed this article? Share it!